If you are looking for a gaming peripheral designed to allow you to play all racing titles in a more realistic way, we inform you that Amazon offers the Thrustmaster T80 at an attractive price. This is one of the many interesting offers of this Black Friday 2022 dedicated to gaming lovers, however, indicated above all for those who want to obtain the best possible results, regardless of whether they compete offline or online.
In fact, with a peripheral like the Thrustmaster T80, you'll have a good chance of lower lap times compared to a simple joypad, since you will benefit from a much better sensitivity on the accelerator and brake which, as mentioned, also translates into a more realistic gaming experience. Thanks to the Amazon offer, which will allow you to save over €40, you can buy this steering wheel for only €87,98 instead of €129,99.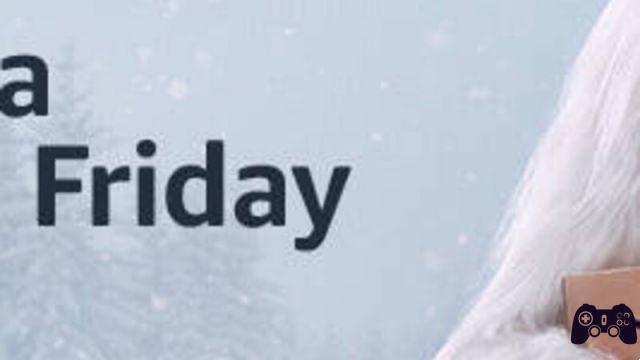 The base is structured so that you can mount it on a desk or a driving position. Nothing complicated, since it will take few minutes to install, therefore you will be able to assemble and disassemble it every time you play a racing title. The same goes for the pedal set, which connects via a single cable behind the steering wheel. The latter, on the other hand, needs a power outlet and a USB port to be powered, which is necessary, among other things, for installing the drivers.
The Thrustmaster T80 is compatible with PS5, PS4 and PC and boasts the Official Ferrari license, and that's why we find the replica of the original Ferrari 488 GTB steering wheel. In this regard, Thrustmaster has paid attention to detail, also replicating the position of the buttons well, including the lever, which distinguishes many models of the prancing horse. Each button is customizable, obviously based on the possibilities offered by each single game. In short, a device suitable for those who want to approach racing titles on a budget, but have in their hands a product capable of bringing out your skills as a driver.
Read also: Gaming steering wheels | The best of 2022
That said, we just have to send you directly to the Amazon page dedicated to the promo, so that you can purchase before the offer ends or, worse, that the discounted product is sold out. Before doing this, however, we think it is worth reminding you that, in order to save a little more, it is useful to activate a subscription to the Amazon Prime service these days, thanks to which you can take advantage of fast shipments and, especially, free! Not to mention that the first 30 days of service are free!
Furthermore, before completing your purchase, we strongly suggest that you also subscribe to our three Telegram channels dedicated to offers, with specific channels dedicated to: Offers, Hardware & Tech and Clothing and Sport. Happy shopping!
» See offer on Amazon «
Follow us and always stay informed on the best offers!
Events » Amazon Prime Day | Black Friday
Offers and Discounts » All offers | Discount Codes
Telegram channels » General Offers | Hardware & Tech | Clothing and Sports
Buying guides » SOS Home & Garden