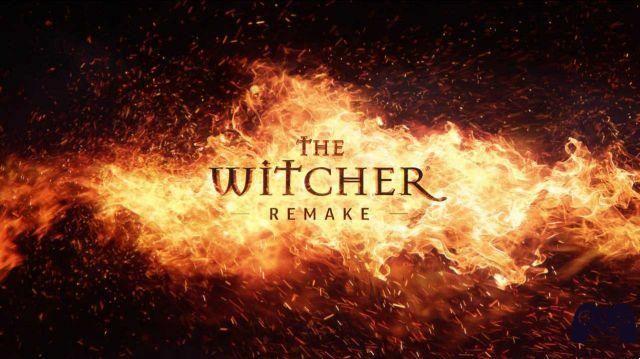 A few weeks ago CD Projekt RED lifted the veil of mystery on one of the many projects that are in the pipeline in the Polish company. Let's talk about the remake of the first iconic chapter of The Witcher video game saga; title that allowed the team to debut with a great game that is still in the hearts of many fans today. Unfortunately, we still know little about the remake, but according to recent statements we were able to better understand what they are and piano di CD Projekt for this awaited remake.
The new information relating to the remake of The Witcher came from CD Projekt RED itself during a presentation of its financial results. In this circumstance the Polish company described the developing remake as a open world role-playing game which will offer a single player experience. Unlike the original chapter, therefore, we will have an open world to explore at our disposal, but the details do not end there.
The Polish company also stressed that the remake of The Witcher will follow the original storyline, but it will be in all respects a reinterpretation in a modern sauce of the classic that made gamers fall in love in 2007. All this makes the company's intentions clearer, and confirms that the remake will not follow a linear game structure as in the classic game, but will give greater freedom in everything.
In conclusion, the president and CEO of CD Projekt RED, Adam Kiciński, stated that the remake of The Witcher will be released after the launch of the first chapter of the new trilogy video game of the saga, as the whole remake will be based on the technology and technicalities used by the team to create the new main game of the franchise.
Before saying goodbye, we advise you to visit our YouTube channel, where you can find videos dedicated to the gaming world at 360 degrees.