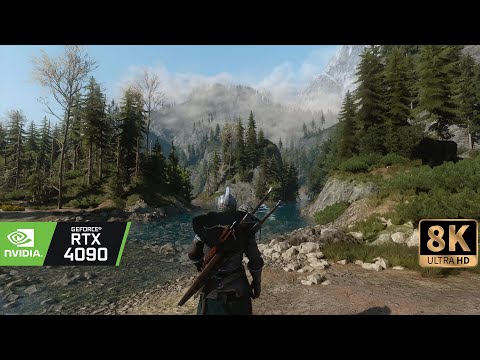 CD Projekt RED has big plans for The Witcher series (find it on Amazon). As recently announced, in fact, the series will have a new trilogy and various other contents that will be launched over the next few years. However, the fans are impatient and, thanks to a great PC and an avalanche of mods, they have decided to take the graphics of The Witcher 3: Wild Hunt to levels we have never seen before.
The authors of this release are the guys behind the Digital Dreams YouTube channel. With a new video of The Witcher 3: Wild Hunt, they managed to show the game in 8K with Reshade Ray Tracing. All seasoned with over 100 mods installed to further increase the visual rendering of the third chapter of the RPG developed by CD Projekt RED. The end result is mind-blowing and arguably surpasses even the most recent version of the title that hasn't yet been released on the new consoles. However, many will have to be content with admiring this result on video, since the required configuration is quite high-performance.
The author has, in fact, used a PC workstation that boasts a Ryzen 9 7950xx CPU enriched by an Nvidia RTX 4090 GPU which, combined, make The Witcher 3: Wild Hunt fluid at a resolution of 8k. For all those with an equally performing configuration and with the desire to replicate the result, Digital Dreams has published the complete list of installed contents on Nexus Mods. Among the various mods, the authors have also installed the Blitz FX which allows you to take advantage of modern rendering techniques for a better graphic impact.
You can see for yourself the final result with the video that you find in this news. Obviously, we advise you to watch it at the highest quality in order to better appreciate all the details added by the hundred mods inserted by the Digital Dreams guys. Finally, the result is the improvement of a project that had already led to similar results a few months ago.