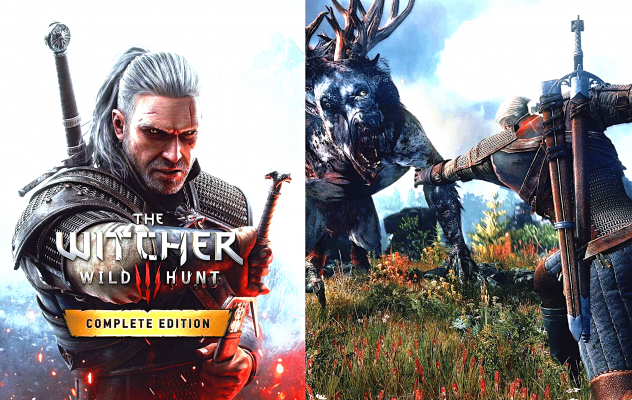 The new Update dedicated to The Witcher 3 it freaked out the fan community. We are talking about a real "passage" of the famous title of CD Projekt RED in the next-gen, with graphic and technical improvements and a handful of new additions that will touch both the structure of the video game and its own narrative.
In a recent video posted by ElAnalistaDeBits we have the opportunity to take a look at this new "restoration" even before its official release. Thus we can, for the first time ever, compare the various versions of The Witcher 3, simultaneously comparing its performance on PS4, PS4 Pro and PS5. Are you curious?
The video, for the more technical ones, distinguishes the individual comparisons by distinguishing the elements in evidence between one shot and another. Initially it focuses on the Draw Distance, then analyzes the rendering resolution, loading times and many other little things. The final result highlights all the new and great potential of the PS5 version of The Witcher 3, especially from a technical point of view.
If you are interested in discovering all the mods, fixes and various additions (even to the plot) implemented in The Witcher 3, we invite you to retrieve the article in which we talk about it in detail. We do not doubt that the next-gen version of the title will push many historical fans to return to the world of Geralt of Rivia, driven not only by the technical and graphic improvements, but also by the various additions in terms of quests to the Netflix TV series. The update that will transform your favorite video game will be available from December 14 completely free of charge.
Before saying goodbye, we also recommend that you drop by on our YouTube channel, where you can find videos dedicated to the videogame world at 360 degrees, with curiosities, goodies and reflections on the sector and the current approach possibilities it offers.