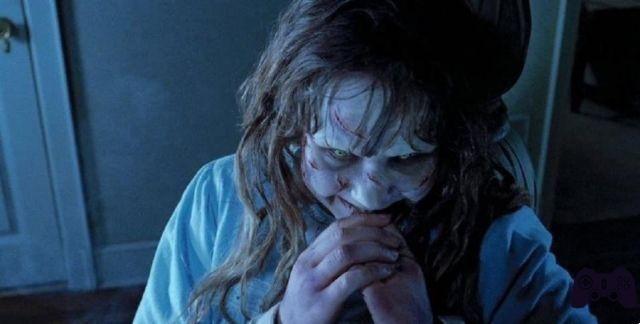 One of the generally most popular horror films in the world it's definitely The Exorcist. Released way back in 1973, the film is considered a real horror cult. At the time, not everyone was very familiar with the concept of video game tie-ins, especially considering that the market we love so much had yet to develop into the complex industry it is today. Luckily someone managed to patch it up, just 49 years later.
Called FAITH: The Unholy Trinity, the title is developed by Airdorf Games and published by New Blood Interactive. After a long period of early access, now the game is available in its full version on Steam and yes, it very calmly resembles a video game produced in the 80s, since it uses a graphic style very close to titles like Alley Cat. There is a reason though if the title is compared to the film of The Exorcist and this reason lies in the plot.
FAITH: The Unholy Trinity is in fact a game that puts exorcisms and possession at the center of the story. In the title it is possible to practice the "art" of exorcism, fight cultists and find objects possessed by demons. You can explore houses, forests, abandoned churches and also a sanctuary of a satanist cult. In short, there really is something for all tastes, but it is certainly not the plot that captures it as much as the graphic aspect, so wonderfully retro and able to make anyone fall in love with it. You can take a look at the presentation trailer just below.
The game is available for purchase on Steam, but if you are looking for a decidedly scary and more modern experience, then our advice is not to miss the remake of Dead Space: the historic game by Glen Schofield it is in fact being worked on for next gen consoles and PC at EA Motive and will debut in January next year, hopefully all of this marks a new beginning for the series.