Has it ever happened to you, since you play, that you have found yourself at various crossroads? For having never found, for who knows what reasons, the video game that you had liked so much a few years earlier because it disappeared from circulation due to wicked choices? It has never happened to me, yet it is a phenomenon that has involved various productions, seeing them canceled from the online stores of the most famous retailers. Imagine waking up on any day of any month: you are looking for the work that most of all you remember with pleasure, and which has had a significant impact on your career. It's gone and you don't know how it's possible, while you search the internet for any kind of explanation that will tell you why it happened. You can't find any information, except for a message from the seller stating that the work you were looking for, due to hardware incompatibility, is no longer available.
This phenomenon, which over the years has involved some mobile video games, now he also sees Deus Ex Go in the eye of the storm, the mobile experience designed to give the player the ability to impersonate Adam Jensen through the screen. The death of the game, because that's what it's all about, will come next January. The development studio Onoma, which had dealt with the productions under the banner of Square Enix Montréal, in fact, he declared that Deus Ex Go and other productions will be removed from the stores, without the player being able to do anything to prevent it. Furthermore, the team also added that there are no refunds, nor any other solution. These productions will disappear. Point. And there won't be any kind of workaround. The situation, in addition to being questionable, is also somewhat aberrant if we think of the mobile market and the players who opt for such a solution over traditional consoles or the PC. Imagine if it happened to productions that you may have learned to love over the years on the platforms that are most comfortable to you. Going missing due to hardware incompatibilities is awful, but not providing the teams with the resources to update and support them is even worse. because it sets a rather dangerous precedent. And it's not even the first, as the magazine dedicated to the world of mobile gaming Toucharcade reported a similar problem back in 2017 with Dungeon Raid, which at the time had an extremely strong and compact community.
Embracer Group, which deals with the distribution of IOS in the stores, is a power recognized by all. Founded in 2011, it dismantled Onoma Studios, inserting it into the ranks of Square Enix, not paying attention to the effect that this would have caused on its workers or on the rest of those who have worked for a long time in recent years to offer experiences that could entertain a large circle of enthusiasts. This is happening to an important IP like Deus Ex, which certainly needs no introduction, and this is a case that absolutely cannot go unnoticed. Given that it is complex to be able to understand the decisions of a company of this caliber and we do not know exactly what happens inside it, in any case it remains a significant problem, a symptom of clumsy management of the videogame heritage.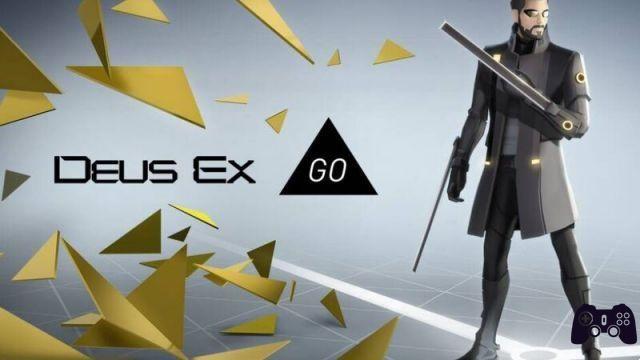 The process to get it accepted in the IOS and Play Store stores is complex and even lasts months, and it can happen to famous and relevant video games, as to the less important ones. Some of these productions, however, insert non-mandatory microtransactions as was done with NieR Reincarnation, the mobile video game dedicated to the world of Yoko Taro. These productions, in fact, live thanks to this kind of approach to the market, prompting players to pay money into the game to enhance their character or unlock the latest skins. Some can afford it, some can't: what's the solution, now that Pandora's box has been opened? How to solve it, if there is still something to solve? Works like Deus Ex Go, and I want to emphasize this, are not even designed for multiplayer. This is just one example among many situations that, over the years, have occurred at an almost frenetic pace. Furthermore, Deus Ex Go, at the time of publication, received acclaim from specialized critics, which makes this situation somewhat grotesque.
The preservation and care of video games does not go through proclamations
Many often do their utmost to underline how much video games are works of art and that they should be defended fiercely against similar events. When it comes to preservation, few know how to respond to something that is actually necessary to allow them to be remembered by as many players as possible. Time is spent deciding what is or isn't a masterpiece, but how many have thought about the future? In the past there was talk of a large digital library in which to insert all the productions that disappeared into thin air due to the most disparate reasons. A solution of this kind, which would be supported and supported by various developer houses, would make it possible not to lose the hard-earned assets in recent years and there would also be greater sensitivity in approaching the medium. If tomorrow Sacred disappeared into thin air, I admit that it would particularly strike me, because it would see me forced to give up a video game from my childhood, which I consider imperfect, making me passionate about other productions of the same genre. Thanks to Sacred, in fact, I discovered Diablo and then I interfaced with other videogames of the genre, going to thicken a cultural baggage that allowed me to better understand certain publications and their importance in the panorama. I understood that there is a world out there that is always changing, and I understood that the expectations that too many place on video games are too high compared to their real impact. When a production is released, the market, meanwhile, trots ten steps forward together with the technology and the consoles that are used to play.
Then who knows what happens, and we find ourselves having to deal with other issues which, however, have a relative bearing on the quality of a production and are not even as necessary as perhaps too many think. When we talk about care, the speech indirectly includes preservation, which must be guaranteed precisely to avoid the cases of Deux Ex Go and other Square Enix productions. Imagine the money that goes around developing mobile video games, the sacrifices of a team and the time dedicated to being able to bring it in line with public expectations. This kind of preservation, which can solve such problems at the root, also guarantees that works are protected by collective memory, which is not based solely on narration made on social media. "Do you remember, yes, that video game they then took down? It was amazing!" These are words which, in addition to being profoundly wrong, are unfortunately inevitable in such cases. It is not a case similar to that of Cyberpunk 2077, removed for a period from the PlayStation stores, and Microsoft Instead, he pointed out that the CD Projekt RED video game had technical issues with a disclaimer, certainly the least invasive method so as not to force developers to run even more frantically than they actually have already done.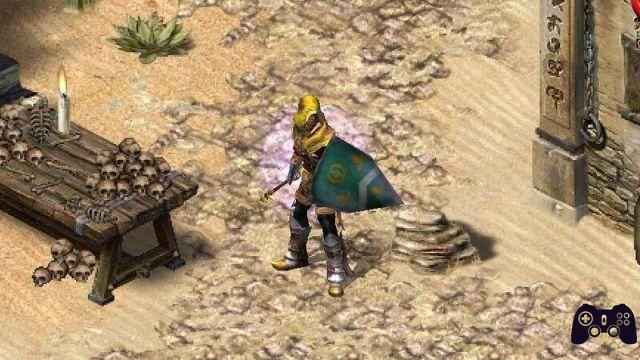 Preserving means caring, and caring makes historical memory fundamental. How did Dante Alighieri arrive? How did the great Latin and Greek poets resist the storms of history? Through memory, libraries and popular diffusion. Already, libraries and continuous translations and various media have brought us most of the works of the ancient world, even if some were lost forever during the burning of Alexandria at the hands of Christians, where the Roman Empire, at its peak of his power, he did not oppose barbarism. In such a brutal world, someone is needed to defend learning and knowledge as Hypatia did with the books and texts kept in the library at the time. Some of them disappeared forever during the fire. One way or another, a similar fate is being allowed, and no one is giving any alternative solutions. Disappearing from the stores is a damage not only to the players, but to the developers, who have worked hard for years to achieve optimal results in the shortest possible time. Furthermore, preserving means defending against the dangers that could see an intellectual property disfigured by the decisions of a single company. Because, and I say this without hesitation, we need a balance and decisions that do not dissatisfy the customers who have supported a specific project. Already set an expiration date, as if a video game ends at any moment, sets in motion complex situations to manage. Care, attention and sensitivity: the keys exist and could be more useful than anyone imagines. It would be enough to use them in a circumstantial way.
If not a digital library, the solution is legal emulation: the necessary preservation and care
Another method that could preserve some works, on the other hand, is legal emulation, a way of not displeasing anyone. As I mentioned before, it is difficult for developers to be able to balance what is necessary and what is not. One solution would be to make the latest version of a production available and obviously make it available for free, making sure that the player is not forced to pirate it from questionable channels. A preservation of this type, with a vast catalog of works, would certainly make this crazy market a better place, especially those who are looking for works to play that are no longer available precisely because of the reasons mentioned above. One wonders how a measure of this type could be implemented, which could actually be synthesized with the well-chosen intervention of a vast paid digital library.
If you have the catalogs and subscriptions, because you can't have a library? Or rather, a playroom. Or whatever you prefer to call it, we're so used to coining new terms by now. Considering that the mobile market is constantly growing, some would expect it and others, on the other hand, would like a kind of contribution to the market capable of satisfying everyone and not making anyone angry. Is this really a utopia, or can it be the future to ensure long-term memory? Currently, both for the amount of works and for a constantly growing market, in two weeks a video game loses its charm, as if it were a toy and it is enough that it must be loaded before expectations and then fades away, as if it no longer counts. A week has passed with Stray and, despite the nomination for The Games Awards, no one seems to remember. He is remembered only because he impersonated a kitten and everything ran out as if nothing had happened, and his effect, which did not last long, it has not changed the fortunes of the market. It never really changed because it remained the same, and all other video games since Stray have suffered the same fate.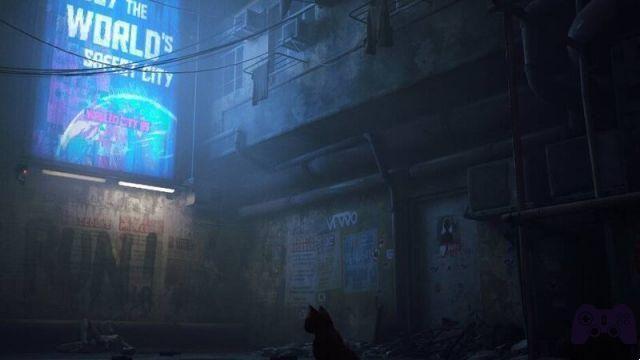 Until there are alternative solutions to the total cancellation of a video game already published and supported by players, we will see situations not very dissimilar from that of Deus Ex Go. Now that everything is accessible, such a theme is especially relevant to understand where you are going. Talking about culture is simple, but preserving it is complex, especially in a world that doesn't seem to care much about the sensitivity of certain issues. Maybe he should start doing it, now that the crossroads seem to be clear: doing what's right and doing what, on the other hand, is easy. The first option, at this point, is the best solution among many.
The necessary sensitivity
Forgetting is simple, remembering is complex. The speech, which actually seems quite simple, it is deeper than anyone can imagine. Often we forget an experience without first having absorbed what has just ended in a rather hasty way. We are – including myself – in a world that is quick to forget what it has been through thanks to a video game that immediately seeks solace in other pixels. Perhaps it is necessary to maintain a balance between the two things, changing the way of seeing the works and their evolutions, in such a way that they are capable of offering visions at three hundred and sixty degrees and not only placed in a single direction which might, in reality, not provide the tools necessary to fully understand it. Memory is linked to preservation like culture, however it manifests itself, and it is connected to the way people approach the works in front of them.
On more than one occasion I have talked about connection and longevity, and other pens have taken care of talking about how important it is to slow down to better understand what is ahead. Preservation must not pass only through large companies that make billions of dollars and concentrate only on expanding the panorama of other productions. A greater awareness is reached legends, becoming aware of certain themes and understanding them. Video games, thank goodness, have them in profusion. In the crowd it is enough to know how to look for them, understanding what is in front of you and perhaps approaching it more calmly and critically even as playersalthough that is another matter.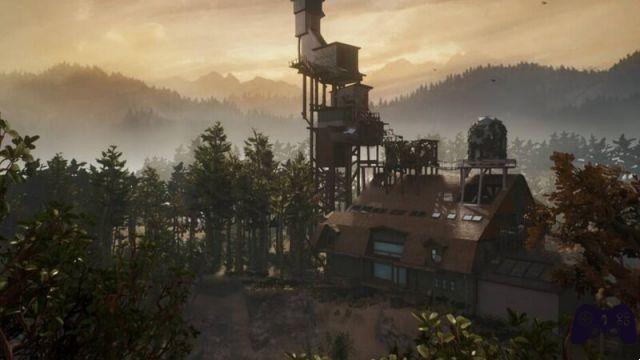 Returning to the main topic, preservation passes through remembrance. Remembering is important, especially in a world that is always in a hurry, never taking risks and forgetting even important things. Removing a production from a store is not the right solution but it is the easiest choice. Imagine a world without What Remains of Edith Finch, think of the elimination of works such as Skyrim, The Witcher and many others (and they are extreme examples that serve to better convey the idea). Try to think, for a moment, what it's like to see your enjoyment and experience as no longer necessary. Here, did you do it? It's not a nice world.