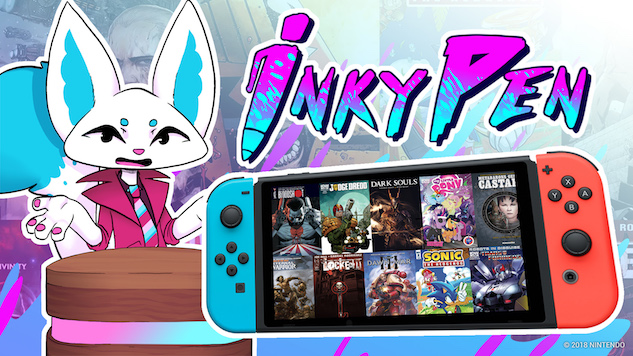 The Nintendo exclusive app has made its appearance in the store. We have tested it for you.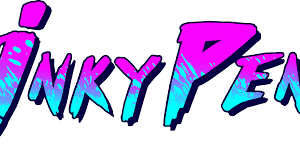 InkyPen has recently landed in the store.
Il Christmas was upon us and what better occasion to get yourself a gift? Maybe birthday but also Christmas is fine.
Among the videogame news that we are offered in this period we find the infamous InkyPen. It is not a video game but an app for Nintendo Switch.
Evidently, after Youtube, the Japanese platform has taken a taste for offering multimedia content.
After this summer's interesting announcement, the long-awaited application has landed in the store. Is curiosity justified? Are we facing a smokescreen that hides a very poor roast? Will it be the usual case of pumped-up marketing or even false advertising?
The fact is that the app is clearly a subscription service. You pay one amount a month to bucolinically access the content offered. It is now the norm. In the comments let me know if, only I, I notice something of WordPad titles, in the app logo. Anyone who started with Windows 95 will understand.
In the season of subscriptions, which we are experiencing, we have a lot of choice. We choose movies, TV series, books, video games (or just for xboxari) music.
Could we miss the comics?
Absolutely not! Are we or are we not the generation of "everything and now"?
InkyPen is the exclusive Nintendo app for console viewing of comics. It was time, baby.
In the category I also include manga and comics because it is time for us to stop with these unnecessary differences.
We can then watch as many comics as we want, online courses, after paying a monthly subscription.
7 euro and 99 cents to access the library. Indeed, before logging in.
Oh yeah, it is impossible to view the library of securities before having completed the economic transaction, i.e. paid. All in a closed box. Is there a list on the site? Sure! But what represents me?
The trial period?
It is not possible to test the app and therefore verify our actual interest in the InkiPen offer. We can't rehearse for the canonical month, or two weeks. Undesirable to expect but there is no demo version. Is Netflix not very smart? I feel insecurity about your product, let's see if I'm right.
Seems like old-fashioned news in this 2018 that should have taught us to be wary of easy hype.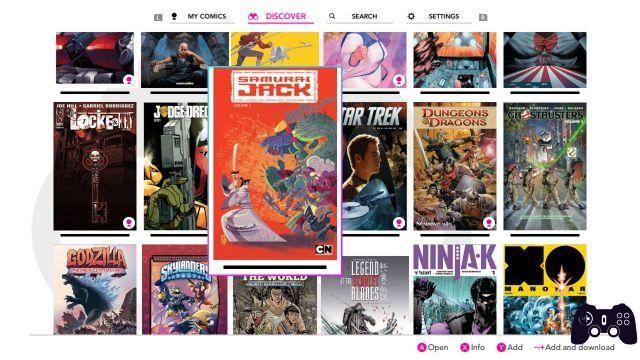 InkyPen is a subscription service for comics on Nintendo Switch
I download the app which is free (and sure). I open the program and I am immediately attacked by the request for money. Not even the bandits in Red Dead Redemption.
So before checking the actual interest in the library available, the succulence of the titles and then weighing the validity of the purchase: you have to pay.
But what leap of faith? Keep Kierkegaard and Indiana Jones away, here we go again!
In addition to pre-orders, other apps that force you to choose a poke.
Not even a laconic reference to the link of the site to read the infamous list (eh but on Switch you can't browse). I decide to proceed the same, for Holygamerz we do this and more. It will be Christmas time but I think I remember the credit card number. But no, but oh well.
After making the little conscious payment, I had to wait a few minutes due to technical problems with the app. Once the content is loaded correctly, little-known comics with too many Poni appear, for my taste.
After a moment of despair, after having suppressed an indignation worthy of a 50-year-old on Facebook, I discover that the catalog opens automatically on contents accessible even to children. Right choice.
I then select +18 (because I'm tough) and discover the entirety of the offer.
Comics dedicated to video games (Quake and Dark Soul) or other less renowned ones of big houses (Dredd).
No Batman or One Piece. On the InkyPen website there is a list with all the comics and manga present. They eat a lot of them. Sorry for the sympathy.
I waited a few weeks before launching into criticism. I waited for a sudden replenishment of the stock portfolio. There are not a few comics, mind you.
Only minor and non-mainstream productions. Which is not bad for fans of the genre.
I choose Judge Dredd from the already substantial portfolio. Childhood memories. They could have said it right away.
A niche comics app. They wouldn't have easily extorted the € 8 though.
The quality is good and the ability to read the comic from TV is interesting. Lack of readability on a laptop. The screen doesn't match well with the page size. Several zooms are required to read the balloons. Which is boring.
Summing up: as a fan of Switch and comics the cost of the subscription does not pay off with the material. Dark Soul is a wonderful game that can fill the soul. There is no need for its transposition on paper. I've played all of Soul for an unlikely amount of hours and am not drawn to comics along these lines. There are original and niche works far more deserving to be read.
InkyPen needs a disclaimer where the developers' goal is made clear. I would have saved the cost of two manga.