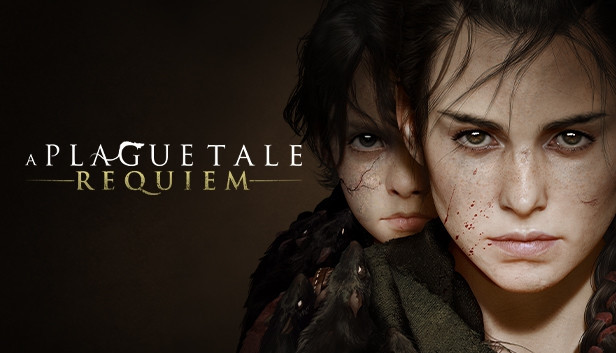 Two years or so after launch of PS5 and Xbox Series S|X, maybe it's time to come to terms with reality. The spell of the next gen, that of 4K and 60 frames per second, of Performance or Quality modes, of trailers and statements that promised incredibly smooth games with a high level of graphic detail may have been broken. Yesterday a confirmation arrived that literally displaced millions of players, namely the lack of a Performance mode on Gotham Knights, which will limit the game to 30 frames per second. Now it's A Plague Tale: Requiem instead.
As reported on Twitter, the game has no choice between Performance and Quality modes. Asobo Studio is about to launch an exclusively next-gen game, which will not see the light on PS4 and Xbox One, as if it were an old gen product. According to some users, the game would actually run at 30 frames per second, but another testimony claims that there would be no cap to the frame rate, but a continuous oscillation between 40 and 50fps. Now we can take a deep breath and say it openly: the next gen has already shown all its limits.
They don't help in that sense. the rumors about the mid gen consoles. Far from us from branding them as true, perhaps the reality of the facts is that PS5 and Xbox Series X are really ready to offer radically different gaming experiences from what was promised at launch. And then yes, Sony and Microsoft could really offer alternatives, for all those who are always looking for maximum performance. However, we wonder why it was not done originally, or at the launch of the new consoles. Instead of the Xbox Series S, perhaps, the Redmond giant could have offered a model superior to the Xbox Series X and Sony, on the other hand, completely eliminated the "only digital" console to focus on a more performing model of the PS5. But perhaps they too have been bewitched by 4K and 60 frames per second, by video game optimization and have believed too much in their projects ambitious, visionary and who have fueled dreams that are beginning to crumble.
CONFIRMATION
I confirm what I told you in TODAY's video and LIVE.
A Plague Tale Requiem only runs at 30fps and also has no performance mode available on PS5 and Xbox Series consoles. pic.twitter.com/lqmLr1YNWU
— eXtas1s | #Xbox #Bethesda #ActivisionBlizzard (@eXtas1stv) October 16, 2022
Let's start with the fact that we don't know if other games will suffer the same fate in the future, but at present two of the most anticipated games of October 2022 will not make us choose between graphics quality and performance. And maybe there's a reason why the first two years of next gen have been so beautiful and calm, at least on the technical side: most of the products were in fact exclusively cross gen and therefore they necessarily had to work on the old consoles as well. Maybe that's why the spell held for so long. Or not. Perhaps these are projects that cannot come to terms and which therefore will be white flies in this boundless industry that every day never ceases to disappoint or amaze us, both negatively and positively.