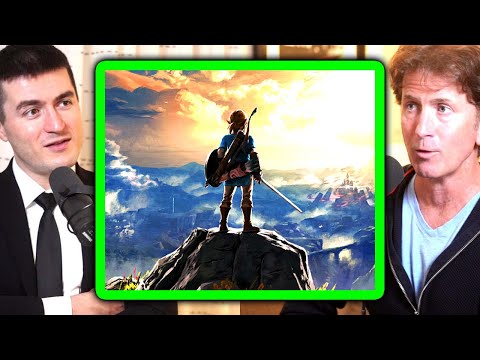 Todd Howard it literally has adorato The Legend of Zelda: Breath of the Wild. In recent days, the president of Bethesda Game Studios has made headlines about himself and the company for some statements regarding the development of Starfield and other projects, without failing to tell his personal tastes in video games.
During a recent interview with Lex Fridman, on his podcast, Howard went beyond his job and company dimension for a second, confessing about his dispassionate love nei confronti di The Legend of Zelda: Breath of the Wild.
Based on what Goninento recently reported, it seems that the fuse was lit directly by one of the listeners of the podcast, who asked him if he had ever played the title in question, and what is his opinion on the whole experience built by Nintendo. Howard's response was overwhelmingly positive, revealing that he not only played it, but that he has it adored in all its nuances.
Furthermore, making a comparison with his previous experiences always with the saga, he did not hesitate for a second to define it ihis favorite chapter absolutely, at least for now. Among the things he appreciated the most was the management of the game world and the way in which its seemingly infinite borders interface with the player's own experience, pad in hand, building an illusion of freedom which works for the duration of the adventure. Who knows, maybe it draws inspiration from the movement possibilities of this video game also with Starfield, obtaining a gaming experience of the same or even higher level.
Before saying goodbye, we suggest you drop by our YouTube channel, where you can find videos dedicated to the gaming world at 360 degrees, waiting for new details regarding Bethesda and its current ongoing projects.