Here we are, arrived in one piece at the end of this night entirely dedicated to the celebration of the video game. The Game Awards 2022 were, as usual, a very interesting event full of an avalanche of news for all tastes. In this recap article we are ready to retrace those that have been all games announced on stage at the gala presented by Geoff Keighley.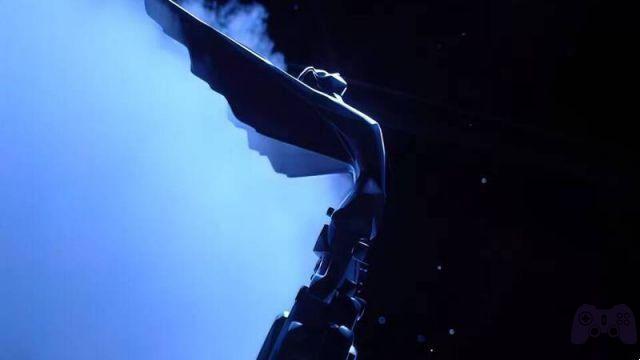 The Game Awards 2022 | All games announced
Pre-Show
As an appetizer before the main event, we got to enjoy a number of awards and announcements very interesting. Here are the games that featured:
Dead Cells Return to Castlevania
Returnal coming to PC
Hellboy Web of Wyrd
Horizon call of the mountain
Post Trauma
Viewfinder
Atomic Hearts
Scars above
Relic Hunters Legends
Among Us Hide and Seek
After Us
replaced
Main Event
Street Fighter 6
Di Street Fighter 6 we have seen a lot and many have also had the opportunity to try it thanks to a beta phase. Now, however, at the TGA we see the World Tour mode in more detail and find out the launch date, with the Capcom fighting game which will debut on June 2, 2023.
Hades II
The authors of Hades are back in great shape with a new project. Let's talk about Hades II, the sequel to the acclaimed rogue light with an artistic style that has made millions of fans fall in love with it.
Judas
After years of waiting we are here, the new much talked about project by Ken Levine takes shape before our eyes. Judas is the first game of Ghost Story Games, the new study of the author of Bioshock, and only the trailer has left us so many emotions.
Bayonetta Origins Cereza and the Lost Demon
Like a bolt from the blue Nintendo and Platinum games have announced Bayonetta Origins Cereza and the Lost Demon, a prequel to the stylish-action franchise that takes us to experience the youth of the witch of Umbra from a completely new perspective.
Suicide Squad Kill the Justice League
Almost a year after we last saw him, Suicide Squad Kill the Justice League returns to show itself on the TGA stage. The new video introduces Batman, another superhero with whom this videogame version of the Suicide Squad will have to deal with.
Star Wars Jedi Survivor
Of the presence of Star Wars Jedi Survivior at The Game Awards 2022 we knew it, but we couldn't expect a video with such interesting gameplay clips. The title takes us back in the shoes of Cal Kestis, and promises to be a more complete and varied experience in all respects to the first highly appreciated chapter. The game will be released on March 17, 2023.
Earthblade
With its wonderful artistic side, the creators of the highly appreciated Celeste are back. The lotus new game is Earthblade and already gives us a whole series of very exciting vibes. The title takes up the classic 8-bit style of the indie team, but the level design has reached much wider levels.
Dune Awakening
On the stage of the TGA there is also room for a first look at Dune Awakening the open world MMORPG announced some time ago thanks to a trailer of the pre-alpha version.
death stranding 2
It was probably the most anticipated announcement and it came with unexpected bombast. death stranding 2 it's real and its announcement trailer has already made our heads explode.
Tekken 8
Bandai Namco promised it to us and here we are setting our sights on the new one Tekken 8. Announced only a few months ago, tonight we were able to see something more concrete about what is undoubtedly one of the most anticipated fighting games of next year.
Baldur's Gate 3
After a long time in early access, finally Baldur's Gate 3 it's definitely coming! Larian Studios announced the date right on the TGA stage, revealing that the full game will arrive during the month of August 2023.
Diablo 4
This was also the night of Diablo 4. The new chapter of Blizzard's beloved RPG series also made its bombastic appearance on the TGA stage with a new video that was nothing short of exceptional and with the announcement of the release date which confirms that the game will arrive on June 6th 2023.
Horizon Forbidden West Burning Shores
The rumors had been quite insistent and certain of this announcement, and now it's official! Horizon Forbidden West will have a DLC and it's called Burning Shores. This new Aloy adventure will take us to explore a new portion of California with new missions, new enemies and new twists.
Banishers Ghost of New Eden
The authors of Life is Strange are back to experimenting with genres by offering us a new action RPG called Banishers Ghost of New Eden It is an experience that immerses us in a fantasy world with glacial features.
Crash Team Rumble
Between rumors and leaks, this title has often been talked about, and now we can finally talk and see something concrete about Crash Team Rumble. The new multiplayer game set in the Crash Bandicoot franchise reveals a new perspective and a new perspective of this world, which mixes the platform canon to embrace a very competitive game structure.
The Lords of the Fallen
Announced a few months ago, now it's time to see something new and more concrete up The Lords of the Fallen. The dark fantasy wants to be a reboot of Deck 13's soulslike, veering a lot on much more horror atmospheres.
Crime Boss Rockay City
505 Games ed Epic Games annunciano Crime Boss Rockay City a new organized crime-themed IP that comes with a cinematic trailer featuring a slew of well-known Hollywood actors, including Chuck Norris.
Cyberpunk 2077 Phantom Liberty
Cyberpunk 2077 Phantom Liberty is the new expansion announced a few months ago by CD Projekt RED. Now, on the stage of the TGA 2022 we are faced with the first pieces of gameplay, which introduce a new character played by Idris Elba.
Armored Core VI Fires of Rubicon
Many were waiting for it. Just as many dreamed of it, and here it is at last. Armored Core VI Fires of Rubicon is the new chapter of the From Software saga, starring huge robots full of weapons. The game already has a launch window and is expected for 2023.
Final Fantasy 16
Di Final Fantasy 16 we have already seen a lot and not much has passed since the last full-bodied video dedicated to the new Square-Enix epic. With a new presentation, this evening we were able to see more clips of the game and finally know the launch date. The new Final Fantasy 16 will be released on June 22, 2023.
In addition to these high-sounding titles, many other titles were announced throughout The Game Awards 2021 ceremony such as:
Destiny 2 Lightfall
The Last of Us Part I su PC il 3/3/2023
forspoken
Immortals of Aveum
Nightingale
wayfinder
Blue Protocol
Remnant II
Transformers Reactivate
Warhammer 40.000 Space Marine 2
Meet Your Maker
These were the titles announced a few moments ago at The Game Awards 2022. What were the announcements that intrigued and excited you the most?