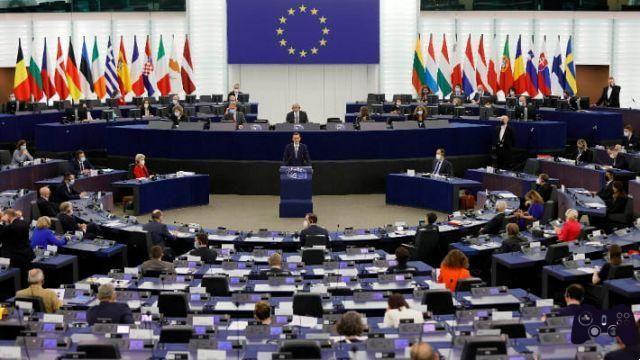 The videogame 2022 will be remembered for being a year full of great experiences and announcements that will go down in history. Just think that in the first months of the year Microsoft announced that it was buying in one fell swoop three entertainment giants such as Activision, Blizzard and King. In addition to this, the European Parliament has begun to analyze the gaming sector in increasingly detailed ways, and in the past had already examined the loot box issue, and beyond.
Now, according to the Gamesindustry editorial staff, we discover that this week the committee that deals with the internal market and consumer protection of the European Parliament has called for the implementation of a whole series of rules, which they will have to protect gamers. The vote had great support, with 35 votes in favor, three abstentions and no votes against.
The European Commission has once again mentioned some of the issues already dealt with and requested in the past, such as the presence of clear information on the content present in video games, policies on any in-game purchases and loot box issue note. Precisely on this last issue, the commission wants to "make sure that video game developers avoid this kind of design, which fuels addiction, and take into account the age, rights and vulnerabilities of children".
The commission also placed emphasis on issues relating to data protection, user safety and the fight against discrimination within the gaming sector. The important thing is that the proposed report did not maintain a critical attitude towards the world of video games, on the contrary, within the European Parliament this is considered an "important sector" and the creation of an annual award to support this industry has also been suggested.
Before saying goodbye, we advise you to also visit our YouTube channel, where you can find videos dedicated to the gaming world at 360 degrees.