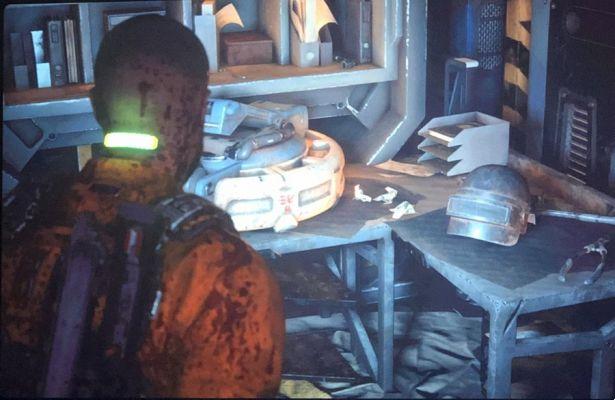 Early in development, Striking Distance and KRAFTON had decided to make The Callisto Protocol an integral part of the PUBG universe. Shortly before the release of the game, however, both realities had backtracked. In fact, Glen Schofield's new game had become too big and was now an end in itself. Despite this, Striking Distance has decided to pay homage to the Krafton home title, thanks to some easter eggs.
Schofield and Striking Distance have decided to pay homage to PUBG in The Callisto Protocol inserting some easter eggs. The first was found by Twitter user Suzi Hunter, who found the iconic helmet used for the promotion and cover of the Battle Royale. The helmet is found in a workbench of the Striking Distance game and although with some differences from the original one, one can obviously guess that it is a reference to Krafton's game.
Striking Distance had already warned the various players that there would be references to PUBG in The Callisto Protocol. Now the first seems to have been found, but clearly it is very likely that there are others around the world of Dead Space's dad horror game, just waiting to be eyed by users busy playing it.
Look what I found tho. pic.twitter.com/qsZ6TwIeeQ
— Suzi Hunter (@TheSphereHunter) December 3, 2022
In addition to The Callisto Protocol, Krafton is working on further games. One of these is inspired by a famous literary series from South Korea called The Bird That Drinks Tears. at the moment all the details on the new project are still hidden and it is very likely that we will only hear about it later. Keep following Game Division for all the news and upcoming announcements from the world of video games.
We are waiting for you on our YouTube channel, where you will find previews, reviews and specials dedicated to video games and more.