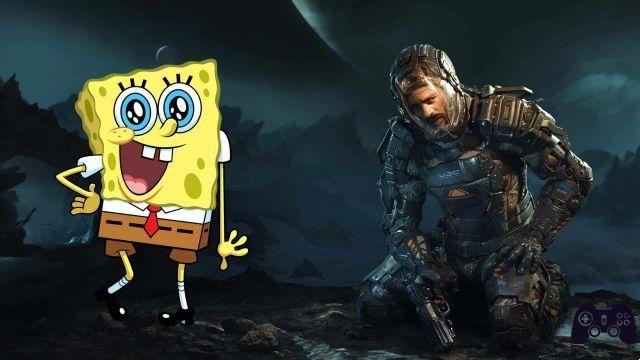 Over the months, The Callisto Protocol has shown us all the gore and horror it's capable of and some decidedly precocious controversy as well. Among the sources of inspiration for the spiritual successor of Dead Space, in fact, there are some of the most disturbing and splatter horror films ever made such as Alien or Point of no return. However, in addition to these quite logical connections, the new Striking Distance Studios title is also inspired by totally unexpected products such as some animated series.
In fact, during an interview with The Sun, Glauco Longhi, character director of The Callisto Protocol (you can book it on Amazon), revealed that in creating some characters, the team was even inspired by Spongebob. The connection will certainly seem unusual and anyone who has seen the animated series knows how far it is from any sort of horror. However, Longhi explains that the reasons behind this choice are linked precisely to the design of the characters.
Many animated series, in fact, succeed in an intent that, however, escapes some films. According to Longhi, when a cartoon character is fast, the viewer understands it instantly. For this reason, series such as Spongebob are useful for being able to stylize certain elements in the characterization of the characters which, paradoxically, contribute to making everything even more realistic.
The team's goal in making The Callisto Protocol, in fact, has always been to make the game as raw and realistic as possible. Striking Distance Studios has practiced many studies aimed at making the reactions of enemies and protagonist as faithful as possible to reality when they suffer heavy blows. As can also be read in Longhi's original interview, it is important that when the player smashes a creature's skull with a metal club, the impact is absolutely believable. Fans will have to wait a little longer before getting their hands on the new survival horror, arriving on December 2, 2022 on PC, Xbox and PlayStation.