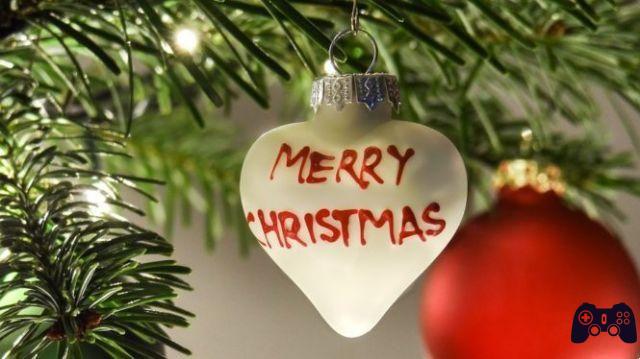 These are best christmas wallpapers for mobile, both dynamic and static to personalize our mobile phone during these holidays. Christmas is coming and there are people who really experience this holiday in a special way. Whether to decorate the house is not sufficient, why not decorate your phone with the best Christmas wallpapers too?
The best thing is that you shouldn't do this on your own, since there are numerous applications they have Christmas backgrounds to give that special touch to your phone during these holidays. Mobile wallpapers are very popular, because it is something we can easily change to give a different touch to the phone. With a few clicks we can change the look of our mobile.
When it comes to getting a new one christmas background for mobile, we have the possibility to choose a photo we have taken, but also a panoramic image that we can cut to fit the mobile screen format or download an application with the best Christmas wallpapers.
If we choose the latter case, we have different options for both Android and iPhone. For Android, for example, we can choose one of these uses of Christmas backgrounds. Then we have two more that are very popular, Live Wallpaper Christmas, which are animated wallpapers and Free Christmas Wallpaper, which is an app with dozens of different wallpapers.
For iPhone we also have several Christmas wallpaper applications, and if what you want are animated wallpapers, with this application you can download some of them.
Of course, there is also room to include FullHD wallpapers Christmas of major mobile phone manufacturers. This way you will find wallpapers from Samsung, HTC, Motorola, Sony, LG, BQ, Huawei, Nokia, ZTE, OnePlus or Xiaomi.
To configure these wallpapers on your Android mobile, simply save any image with the right click and then download them to your mobile.
Although surely the best and easiest thing to do is to access these wallpapers from your Android phone and download it directly Christmas wallpaper on your android phone.
Once the file is downloaded to your mobile device, press and hold anywhere on the screen. You will see a menu to choose the background, choose the one you like best.
Further Reading:
Decorate your mobile for Christmas with these free wallpapers
The best Christmas lights, outdoor and indoor
OnePlus 7T wallpapers are now available
Download the best wallpapers for Samsung Galaxy S10
Free Mobile Wallpapers, the best sites