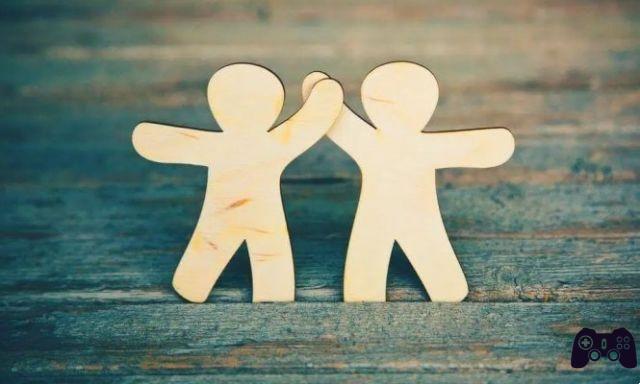 Friendship is a special gift. Now that technology is on our side, making friends just got a lot easier. In fact, applications have been created that serve precisely to put users in contact with each other, so that we can create that feeling and complicity between them such as to lay the foundations for a solid and sincere friendship. Here are the names of some of the most curious and tantalizing apps for finding new friends.
MeetMe
The first application to consider is MeetMe. It is a free platform through which to contact users who are in the vicinity of our position. To date, it has over one hundred million registered people, and users do nothing but praise it Google Play.
The main functionality of this app is about chat, that is exchange of messages, a bit like what happens from a desktop, for example on the portal scambiocontatti.com. It is just like a social network, through which you can create a profile and then search the database for the users closest to you. You can share data relating to your age, your residence and your personal tastes in terms of daily life.
After having found the profile that we think best matches our preferences, just send him a smile and wait to be contacted to start the conversation. In this way a beautiful friendship can be born, and why not, even something more.
MeetUp
This is another engaging platform that is ideal for making new acquaintances. It is fundamentally based on the search for those who share our same interests. In this way, in fact, we will begin to converse directly with a person with whom we can start conversations about which we are knowledgeable.
Its operation is therefore different from other types of applications to make friends. In fact, we will not find the profile of the various users, but groups of people sharing the same hobbies in our area. These groups can be based on musical passions, culinary passions, reading, the world of videogames and much more.
Its strong point is that based on a search engine of similar events and groups, we will find people similar to our "parameters". Furthermore, we can also create a group or an event if our interest does not fall within any of the already existing events.
Timpik
This is a particular app that can connect people who share a passion for sport. The platform turned out to be a real success, so much so that it won the contest AppCircus in its edition in Barcelona.
Using geolocation, in fact, Timpik find people close to our position to talk and why not meet to do sport activities together. Just go to the home and look for a friend to make friends with.
Alternatively, you can also search for events and games organized about the sport of our preference. If we want, we can also create our own event, thus having total autonomy in managing the profiles of those users who want to be part of it. In this way you can control who to play, who to team up with and who has more and more.
FoodSocial
FoodSocial it is a somewhat peculiar application. As the name also implies it is a social based on the love of food. In this way you can make friends with one person or with more people united to us by the passion of being at the table. So evenings to be spent together in clubs for ad hoc skits can also be organized.
The application provides a sort of virtual table in which to welcome new friends. It is also often used by clubs and cultural centers who intend to sponsor their food-based events.
It is an app launched in Milan in October 2018, which however can also be used on an international basis, indeed it aims to establish contacts with users from other countries, for a 360-degree culinary cultural exchange.
GenFriends
Another very special application, it is used to make friends, but in the travel sector. So all those who go looking for holiday companions, or simply of travel enthusiasts, use this platform to geolocate close people to meet even on the move.
Among other things, it also allows you to book dream holidays, using crazy discounts reserved only for registered users.
Bottled
For those who have always been passionate about the old bottled messages, today there is an application for friendships that is based on this. In fact, messages are written and "bottled" then they are launched, and can be found by any user in the world.
After receiving a message in the bottle we can decide whether to keep it and therefore get in touch with whoever wrote it or if we want to relaunch it (in the hope that someone else will catch it).
It may seem a bit forced as a thing, but in truth it has its charm to think that thanks to a bottle two people can come into contact.
In addition to the ability to chat, the platform is also equipped with mini-games of questions and answers and the ability to see where the launched bottle is, in real time.
Further Reading:
How to add friends in WeChat
How to find out who has not accepted your request to follow him on Instagram
What happens when you unfollow someone on Facebook
How to add friends on PS4
How to mute someone on Discord