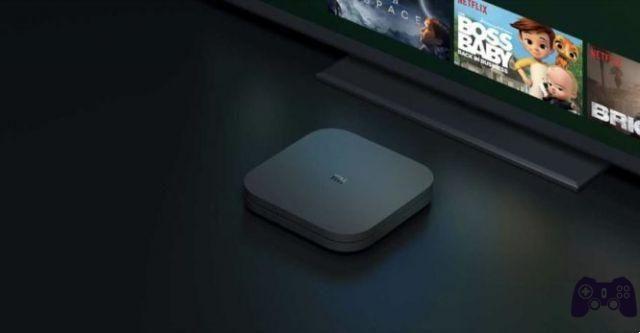 These are the best alternatives to Chromecast that we can buy in 2022, from simple devices for mirroring to more complex ones that are HDMI computers or authentic gaming platforms.
Google Chromecast is one of the best devices to turn any TV into a SmartTV. Indeed, we can see any screen with HDMI or with HDMI adapters, enjoying the advantages of a smart device that connects to the mobile. However, not everything has to be Google signed in our homes, and if we want alternatives to Chromecast there are some and very good ones.
How to install Chromecast on your TV
The Google device, as we say, is connected to the television via HDMI to allow us to enjoy applications and mirroring of the mobile or PC thanks to Chrome. Since 2013 it has evolved a lot and now allows us to enjoy the contents in 4K and HDR.
In addition to Chromecast, there is a version for converting any speaker to a Bluetooth speaker, but now let's focus on the best alternatives for Chromecast. Also, the Google device is not perfect and there are many devices that allow us to perform similar functions, as well as expanding the spectrum with its own applications and functions. In the following lines we will see the best alternatives to Chromecast in 2022.
Atetion WiFi Display TV Dongle
If all we want is to replicate the screen of our mobile, PC or tablet, the best alternative to Chromecast in 2022 is the Atetion dongle. It is a dongle that will allow us to reproduce on a large screen any source that we play on another device, as long as it is done via WiFi.
It is compatible with iOS and Android, as well as being able to send data via DLNA and Miracast. It has enough power to play 1.080-pixel resolution content, but if we just want to duplicate a screen, it's a cheap option and a great Chromecast alternative.
Leelbox
We left the HDMI dongle for something more advanced. If we want un'alternativa a Chromecast, why not talk about something better at almost the same price as the Google device?
This is what it offers us Android Box, are very interesting devices that act as a multimedia center and go even further by allowing you to replicate the screen of your mobile, tablet or PC. The box Leelbox rotates with Android 8.1 Oreo as an operating system, which means you can install as many applications as you like.
It has a memory card slot, two USB, HDMI and two ports pre-installed applications, such as Kodi or Netflix. It is a great alternative to Chromecast and, moreover, it will allow us to turn our TV into an Android TV.
Roku Streaming Stick
This is one of the best alternatives to Chromecast if we want to have a SmartTV, although we must be careful with the Roku Streaming Stick. And, it is a device designed exclusively for the North American market.
It has tools to mirror iOS and Android, but it's designed for transform a "stupid" TV into a SmartTV thanks to a wide range of applications. We can also find HBO, Hulu, Youtube Premium and Netflix, all together, for a fee we mean.
Furthermore, has Google Assistant and the commands are one of its strengths.
Amazon Fire TV
We've come to one of Amazon's hardware crown jewels, Fire Stick TV, one of the best alternatives to Chromecast in 2022 and a device which is basically a miniature computer that we connect to the HD of our television.
It has its own operating system, so it doesn't have access to Android applications, but it has its own app store, among which Movistar Plus or Plex, for example, stand out. In addition, the range of Amazon applications, such as Prime Video, is also available.
If you want a device to play content, you have a lot of catalogs here (the which is much appreciated with the Prime membership, of course). There is also Netflix, applications to create a server at home, and the ability to play certain games. The controls are not bad.
Xiaomi Mi Box S
A very, very interesting alternative to CC. This is an Android TV that, in addition to turn our TV into a Smart TV, allows us to mirror the mobile thanks to the integrated Chromecast.
Its design is practically the same as Apple TV and it has all the apps we want thanks to the Google store. It has the ability to riprodurre video HDR 4K, a very interesting remote control (with the Netflix button) and also allows us to connect a Bluetooth remote control to enjoy video games.
It's one of the best alternatives to Chromecast, if not the best.
Apple TV
An alternative to Chromecast is Apple TV. It is Apple's media center for converting a TV to a SmartTV, although of course it is very limited to what Apple wants.
It has applications like Prime Video, HBO or Netflix, but it also has Siri and access to the App Store, which allows us to download applications. Furthermore, we can connect our iOS device via AirPlay to see the contents of our iPhone or iPad on the big screen.
It has 64GB of internal memory, it allows us to enjoy videos, games and navigate through the touch panel, the video supports the 4K HDR e Dolby Atmos. It's one of the best Chromecast alternatives if we have an iPhone, but it's not cheap.
Nvidia Shield
If money is not an issue, you can choose one of the best alternatives to Chromecast, which is also a very powerful device and an authentic console to enjoy the latest video games via streaming.
La Nvidia Shield TV is a device with an Android operating system, which means it has Movistar +, Plex, Kodi, Netflix and all the applications we can think of, and it allows us to enjoy video games in two different ways.
One of them is in streaming from our PC with the GTX card. The other is the Nvidia system subscription to play PC games in the best streaming quality.
It has remote control and a video game controller, both with voice recognition system, is capable of playing content at 4K resolution, is one of the best alternatives to Chromecast… if we are willing to pay 199 euros for the version without a controller.
As you can see, there are many alternatives to Chromecast to choose from. Now, just prioritize, review your budget, and evaluate what applications and options are needed.
Further Reading:
Show photos from your mobile on TV via Chromecast
How to cast Zoom on Chromecast
How to connect to a Chromecast without a WiFi modem
Chromecast not working? Resolved!
Google Assistant: how to control your Chromecast with your voice to watch Netflix, YouTube, Spotify and ...