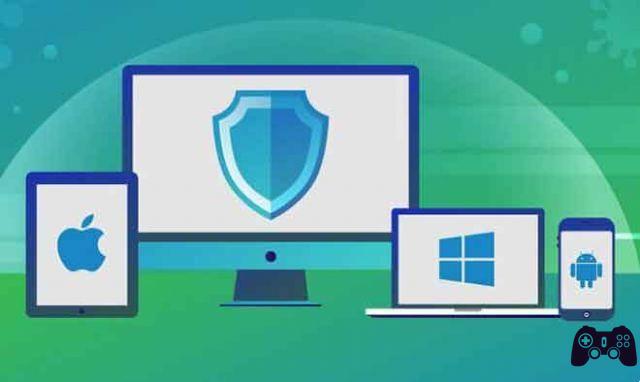 Avast is a renowned antivirus brand that almost every one of us has heard of. Avast Antivirus offers its services on all platforms, including Windows, macOS, Android, iOS, and Linux, to protect your devices from any potential threats. Avast antivirus is also available in a free version which is why most of the users have installed this reliable antivirus tool on their devices.
Looking for the best alternatives to Avast? Well, you are in the right place. In this post, we have listed the best antivirus to Avast that you can use to add an extra layer of protection to your devices. Let's talk about these Antivirus software in this detailed overview.
The difference between viruses, worms and trojans
The best alternatives to Avast Antivirus
1. Avira Antivirus Pro
Avira antivirus can act as a viable Avast antivirus alternative that offers real-time protection against viruses, malware, spyware, adware and other harmful threats. It comes with a simple and easy to understand interface which is ideal for both beginners and personal and business uses. Avira antivirus is compatible with Windows, Mac and mobile devices to protect your sensitive data from sabotage by intruders.
Avira also comes with a free version called Avira Free Security. The free version offers, Free Antivirus, Free VPN (500 MB / month), Free System Speedup, Free Software Updater and 7 more powerful apps.
The nine best antivirus online
2. Kaspersky Internet Security
Next on our list of the best Avast alternatives is Kaspersky antivirus. Kaspersky Antivirus is a lightweight, feature-rich security solution to protect your device from viruses and threats. Kaspersky is compatible with Windows, Mac, iOS and Android to provide you with safety on the go across various platforms. Kaspersky comes with a 30-day trial version.
With the trial version you get protection from viruses, worms, spyware, ransomware and all other popular threats. In addition, thanks to the VPN, you can surf the Internet with complete peace of mind and keep your photos, messages and banking data safe, download the trial version of Kaspersky.

How to uninstall Kaspersky Antivirus from Mac or PC
3. McAfee Total Protection Antivirus
McAfee antivirus offers premium security plans that are ideal for both home and business use. It is a complete security solution that guarantees the utmost commitment to your digital privacy and the protection of your sensitive data. It can serve as an ideal Avast alternative in terms of offering a wide range of security features.
McAfee also offers users a forty-day trial version and offers premium antivirus, secure web browsing, and PC optimization. Download the trial version of McAfee Total Protection Antivirus and then decide whether to buy it or not.
How Antivirus Software Works
4. Norton 360 Antivirus
Norton 360 is a major contender on Avast's list of competitors. It offers first-rate virus and malware protection with the help of its advanced scanning engines. Norton 360 offers Antivirus and Anti-Malware Protection, PC Backup to Cloud, 4, Smart Firewall for PC, Password Manager, Secure VPN, SafeCam for PC5 etc.
Norton 360 Antivirus like the previous two also offers a trial version, but this time only for Android and iOS devices.
Do I have a virus on my phone? Danger signals
Conclusion
This concludes our list of the best Avast alternatives that are ideally feature-rich and can offer around-the-clock protection to safeguard your digital devices. You can choose any of the software mentioned above to protect your device and sensitive data.
Further Reading:
Avast won't open on Windows? 6 ways to solve
How to completely uninstall Avast on Mac
How to disable Avast
Kaspersky vs Avast 2021 - The Ultimate Comparison
How to fix Avast won't open on Windows