Among the many mechanics that Obsidian Entertainment introduced in Pentiment there is one in particular, which does not seem to have been caught by the many reviews that you can read online. I'm not referring to the passing of the days and how precious every moment is to solve the thriller set in the sixteenth century, to the food or to the incredible care taken in creating an incredibly realistic Tassing in the ways of people, but to the correspondence.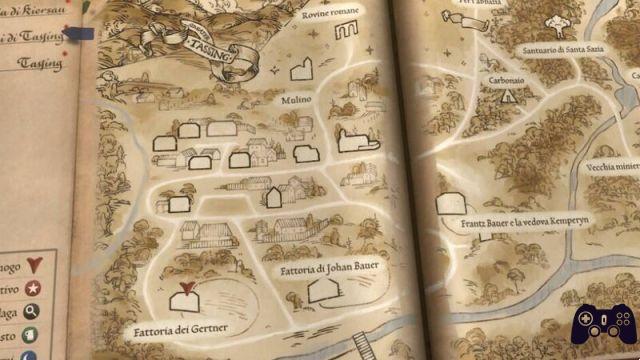 There are so many aspects that Sawyer and his small team of just 13 people they wanted to recreate near perfection for Pentiment, but the most successful one is certainly the exchange of letters. I won't talk about when this happens in the game, it wouldn't be fair to you as it could risk ruining the narrative experience created by Obsidian Entertainment. In this small article, however, I would like to analyze how fundamental it was to include all of this within the game for total immersion and to make us understand how much the world has undergone constant changes.
In my thirty years of life I have certainly witnessed a small but important revolution in the postal world. I have memories, even quite lucid, of when at the age of 5 I used to post postcards in mailboxes for correspondence, just as I remember the postage stamps and those letters sent to distant relatives. The evolution of technology, the lowering of Internet tariff plans and the arrival of the first smartphones have certainly changed the way we communicate and correspondence is now almost entirely digital, with the exception of boring notarial deeds, registered letters and payment orders or letters from the nasty scammer on duty. In Pentiment, however, we rediscover the first attempts at correspondence and how hard it was to keep in touch with friends, relatives or any other person.
It all starts with a small wooden table, a pen and tones: formal if communicating with people of a certain social rank, more down-to-earth if the recipient is a friend. Writing a letter in the sixteenth century was decidedly different. You couldn't have daily contact and so many facts were summed up in a few lines. These letters were then entrusted to postmen on horseback, which in turn had to guarantee its delivery, even between different states. In Pentiment all this is represented with a fast scrolling of time, where weeks pass before receiving an answer. And sometimes, due to bad weather conditions (which prevent the communication network, made up only of men, from continuing), all this stops, waiting for better days.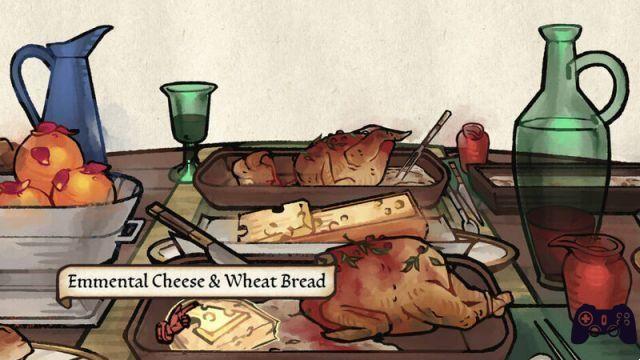 Correspondence in Pentiment is then also inserted as a narrative pretext that helps complete the game in Act 3. Again, I will not give spoilers, but I can only tell you that during the last few hours of the game you have the opportunity to get in touch with other characters only thanks to the letters. A simple but decidedly effective pretext to make that "flow of time" definitely more effective, beyond the same evolution of Tassing and its citizens. We must not forget, in fact, that the title of Sawyer covers 25 years of an era full of small cultural revolutions and more. Entrusting letters written with rivers of ink to a man on horseback is probably one of the best ways to be able to understand this change well and how the characters we met have evolved.
I finished Pentiment in about 13 hours and 24 minutes, renouncing to take further narrative paths and of all the elements that have stuck in my mind, correspondence is certainly one of the most special ones. In a world where we are used to having everything immediately, whether it's an order on an e-commerce or a reply to a message, I really appreciated this passing of time, which today seems almost missing, given how fast the world runs, at a pace that is perhaps no longer sustainable.