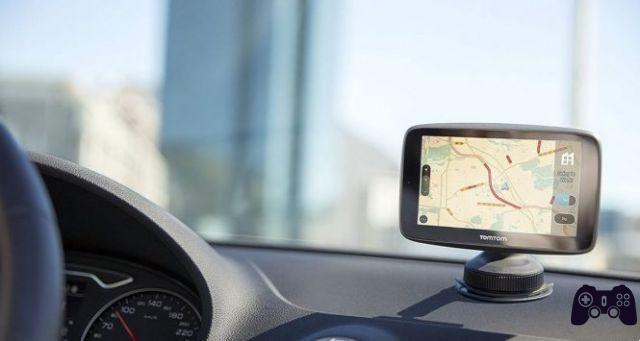 At one time being able to find an address was practically impossible and the only way to be able to find a small alley was the information requested from passers-by in the hope that they were truthful, or armed with a map or street guide in hand.
Today, thanks to technology and the use of navigators, it is very easy to be guided step by step to be able to reach the destination even in a city that is not completely known.
But technology is making great strides, and from now considered obsolete external navigators we have passed directly to car navigator app that can be downloaded to your smartphone.
And then with the help of friends of millcar.com, experts in the auto sector, as well as Suzuki dealers in Varese, let's discover the 9 best GPS apps for cars.
The best car navigator apps: online and offline
Waze
One of the smartphone applications that can act as a car navigator is Waze, a very social app since it allows motorists to be able to avoid traffic thanks to the continuous updates of the same motorists who share information in real time.
The app available for both Android and iOS it has excellent features that make it one of the best and most complete apps that you can download on your smartphone ... among the most important functions the possibility of being informed about works in progress, detours and any dangers along the road route.
Waze can also be installed directly on the screen of your car, and allows you to view all the nearest petrol stations, comparing even the fuel prices to be able to obtain also a possible economic saving.
Offline maps and navigation
The downloadable app on your smartphone could be ideal for those who need to use the road navigator without an internet line, via the app "Offline maps and navigation"It is possible to navigate anywhere offline and at any time, since it offers constantly updated directions for all countries of the world.
By means of voice instructions it is possible to activate the GPS to receive precise directions to reach a specific place.
Tom Tom GPS Navigation
Leading company in the field of road navigators able to provide in real time all the data necessary to travel with maximum safety. App known by everyone, by those in the sector and not.
THETom Tom application allows you to keep in touch with the Tom Tom community, as well as report speed cameras and Safety Tutor.
Sygic Car Navigation
App that exploits the folder Tom Tom and with attractive and elegant graphics, it allows you to receive warnings on all 30.000 speed cameras on the roads, and on speed limits.
The application allows you to fully manage each function using the steering wheel buttons, voice commands and from the touch screen itself, in order to use the navigator just connect the Sygic Car Navigation al sistema infotainment.
You can quickly and easily receive any news about on-board connectivity, traffic updates, as well as fuel prices and speed limits to avoid incurring fines, it is also able to report all free parking spaces nearby. there you are.
CoPilot GPS
Car navigator application Downloadable on your smartphone CoPilot GPS is a paid version that allows you to enjoy various advantages regarding travel planning, always clear and detailed information for both short trips and long road sections, with the possibility of establishing at least three departure itineraries including scheduled stops.
Means CommuteMe the application stores a route that is often traveled by the driver, checking the traffic on a daily basis.
Maps.Me
Application that does not require internet connection Maps.Me is available for iPhone, Android and Blackberry smartphones. Quick and easy to use, the application allows you to receive detailed information with maps from all over the world, even for the smallest islands, also highlighting the main places of interest.
In offline mode the app allows a complete search functionality, recalculation of itineraries and public transport, in addition to the possibility of being able to view ATMs, restaurants and main places of interest of any city.
OsmAnd
Smartphone application available in both online and offline mode, it has several fundamental functions such as voice assistance, estimated time of arrival, in addition to day / night mode and the recalculation of itineraries when you accidentally take the wrong route.
MapFactor GPS NavigationMaps
Excellent application for Android systems, at the first start of the app the driver will be asked to download all the maps to be used offline, including the 200 road maps of at least 56 countries in Europe and 53 in America.
All road maps are organized by country, but for areas with high population density it is possible to use road maps divided by sub-regions.
Here WeGp
Among the applications that can be used offline we find Here WeGo which offers the opportunity to view over a hundred maps of various countries, from indications relating to public transport ticket prices, driving directions, or even the cost of car sharing, and train and bus timetables.
The application also allows you to type an itinerary and have a real-time comparison on alternatives to the car, from trips by taxi, on foot or by bicycle.
Further Reading:
The best Bluetooth speakers for your car
The best GPS navigators for Android
How to pair iPhone with your car
Google Maps vs Waze which one to choose
What to do when Android Auto won't connect?