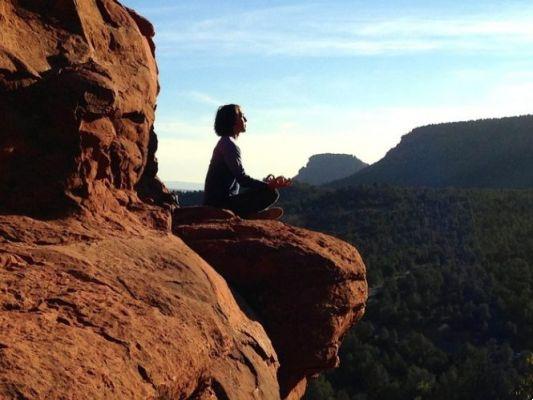 We all know that we use our phone a lot more often than we should. While previously it was for the sole intention of getting the job done, now the situation has reversed. And what little time we spend doing our work, distractions in the form of phone notifications make us lose focus and attention.
Mobile phone addiction? The risks for our children.
I've been a victim of this for a long time, thanks to my habit of reading every thread on Twitter and Reddit and looking at all the latest photos uploaded to Instagram. Obviously, I went looking for ways to fight this addiction, and I landed on some digital wellness apps that promised to fight this addiction. Ironic, I know.
Initially, I was looking for an app that would let me know how much time I'm spending on my phone, and more importantly, how much I'm wasting. In short, they should give an idea of ​​the time spent on the screen by analyzing the overall usage time, monitoring the use of the app and the number of notifications received.
However, if you're someone like me who has moved past that point, it's best to look for stricter apps, which allow you to block certain apps or app notifications altogether. Best of all, your app should bundle a downtime feature that effectively signals when to stop… especially at night. Now, that we've established the basics, let's take a look at some of the apps.
1. YOUR HOUR
My first experiment was with Your Hour. This takes a passive way of telling you about your phone habits. As soon as you unlock your phone, Your Hour starts a timer to track your usage. Furthermore, the timer for the individual apps is independent of the main timer.
All of this is done in the hope that once the timer is running, the phone will be used more responsibly. Also, as you set up the app, you will be asked to set your usage goals.
It also collects past usage data and shows you your dependency level. The app seems to think mine is still moderate, thank God. On top of that, the Your Hour app gives you a basic overview of your app's usage time. In addition, it also displays the number of unlocks, among others.
The best part is that you can create small challenges to test your level of commitment to digital wellbeing. There are simple challenges like staying away from the phone for an hour or not using a specific app for a particular time limit. Your Hour doesn't do much other than make you realize you're a little more responsible with your phone.
2. ACTIONDASH
My second experiment was with ActionDash which has almost the same functionality as the Digital Wellbeing module found in Pixel phones. ActionDash is all about examining the time spent on the phone. Analyze your usage patterns, which app you use frequently, how much time you spend on each one, among many other things.
All this information is shown to you in visually appealing graphics. Whether it's your weekly use or your daily use, you can find everything about your phone habits here.
At the end of the day, ActionDash can give you some hints about the time you spent with the screen on and your usage habits, but when it comes to taking action, sadly, it can't do much. As they say, it's all about figuring out how you spend your time on your phone (and not how much).
3. STAY FOCUSED
Are you someone who needs more than just notifications about the time you keep your eyes on the screen? If so, try to stay focused.
As the name suggests, this helps you focus better by allowing you to set the usage time for each app. For example, you can limit your Netflix usage to just 30 minutes per day. And if you want to do a little more, you can also set the days you want to block access.
The feature I love about Stay Focused is the Number of flips / openings option. If you are reading this article, you must already know how many times we open and reopen certain apps in a day. This particular feature helps fight this addiction by setting a time limit.
Like Action Dash, Stay Focused also gives you a visual representation of your daily use. So, if you have an app that's stealing your life, you know what to do.
4. DAYWISE
By far, Daywise is one of the few apps that works great (in my opinion). Unlike the apps above, this one doesn't completely block apps or show a graph of phone usage. Instead, it collectively blocks app notifications and shows them in groups later.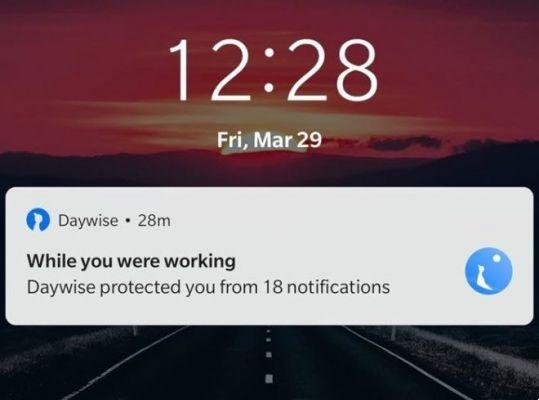 The app allows you to separate apps based on their importance. Once you have chosen the ones you need, you can put the rest in the group queue and finally put an end to the annoying notifications. When the time comes, the app will notify you of missed notifications. To view them, simply open the app.
I've been using this app for a while now, and needless to say, my phone usage has dropped dramatically. Now there is no one to warn me about Instagram DMs or my Twitter activity from time to time. And even if I unlock my phone, the empty notification tray pushes me to keep it locked. The app has many customizable settings. You can configure both apps and time.
Smartphones for children: when is it wrong?
5. COLOR BREEZE
Using the phone before bed is a common practice for many of us. You have to go through endless loops of Reddit threads or look at Amazon listings and, before you know it, you've wasted a precious amount of time.
Color Breeze attempts to fix this on the gray tinged screen. It's a simple app where you need to enter the time and day and the app will take care of the rest. The only slightly complicated issue is that this app will run when granting permissions via ADB. Follow the steps below to make this app work.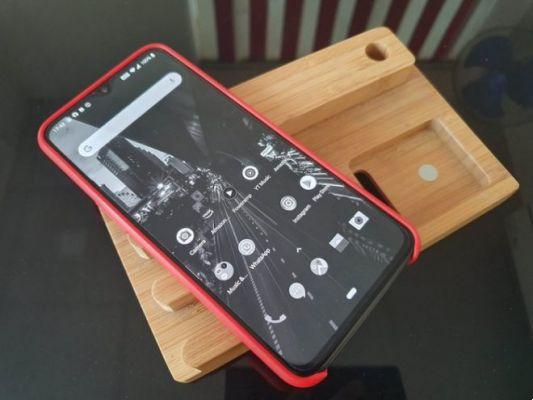 1 pass: Go to your phone settings, scroll down to System and locate Build number. Tap the build number seven times to activate developer settings.
Step 2: Once done, enable the USB debugging option (under Developer options).
4 pass: if ADB is not installed, download and install ADB minimal and Fastboot on your PC.
Once the program is installed, a command window will automatically open.
5 pass : Now connect your phone to your PC and type the following command in the command window.
adb devices
This will show the list of available devices.
Then, type the following command, and that's it.
adb shell pm grant com.reverp.colorbreeze android.permission.WRITE_SECURE_SETTINGS
Step 4: Now open the app and you will see a small checkbox that says Enable Color Breeze.
Tap on Settings to customize it further.
I know, the steps might seem a bit complicated for a simple app. But trust me, you will put the phone down by yourself when you see the screen go gray. Very effective!
TAKE A BREAK!
The next time you feel a mad urge to unlock your phone and keep losing sight of your cell phone screen, think about going for a walk instead. Trust me, and it will be worth it (except when you're on the subway and commuting to work).
Try these digital wellness apps and let us know which one is best for your needs.
It's official, the smartphone hurts your eyes
Further Reading:
The best adapters from HDMI to VGA
The best photo scanners to save old photos
How to use TikTok Parental Control
Honor publishes the list of smartphones that will be updated to Android 10 Q
The best digital thermometers