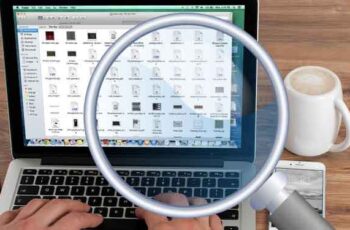 Have you lost any important files or documents from your computer? So you need a data recovery software to recover them. We've all been there. We are about to start a job and suddenly we realize that we have lost a folder full of important documents or data. And worst of all, we've emptied the recycle bin and can't recover the file.
In this case, panic sets in. However, it is not necessary, it is enough to use a data recovery software to recover files that have been deleted by mistake. But which one should you use? Here is our list of the best data recovery software available in 2021.
How to recover deleted files from PC for free
What is data recovery software?
Data recovery software allows you to recover data that you previously thought you had lost forever. Enables recovery of deleted, corrupted or damaged files from the storage media.
The software will scan the storage media for files, which it will identify and extract from the storage device. The data recovery software will then create a copy of the files that you can recover.
If the software finds your file within the formatted sectors of the storage media, it will present the file to you so you can get your data back.
The 3 best data recovery software
Let's take a look at some of the best data recovery software you can get.
1. Stellar Data Recovery Software
Stellar Data Recovery Software offers several methods to recover lost, corrupted or deleted files, and best of all, you can recover up to 1GB of data for free. That's right, you don't need to hunt down even a dime if your lost files or data go down to 1GB or less.
Stellar Data Recovery Software can restore hundreds of different file types, recover lost photos, videos and documents, and can even locate and recover files based on file name and format.
It is also perfect for use with a wide range of storage media. So, if you have a damaged internal HD or SSD, Stellar has your back and can locate and restore files from those. Likewise, USB storage media and SD cards are easy to scan and restore with Stellar Data Recovery Software.
Recovering your files is as easy as completing three simple steps. First select the type of data you want to recover, then choose where to recover it from, then the app will search for the relevant file formats and you can recover them. Simple!
In addition to the free tier, you can also access five other paid tiers. These are Standard, Professional, Premium, Technician and Toolkit. In addition to file recovery, these levels include unique features such as optical media recovery and RAID recovery; both of which set Stellar apart from the competition.
If you have physically damaged storage media, Stellar has labs where you can send your storage device and Stellar technicians can recover your data for you.
Download: Stellar Data Recovery for Windows and macOS (Free and Paid File Recovery Software)
2. Disk drill
Disk Drill is data recovery software available for both Windows and Mac. It allows you to recover literally any file format on your device, including Microsoft Office documents, messages and even multimedia files.
You can use Disk Drill to recover files from a variety of devices; you are not limited to just recovering the files you had stored on your internal hard drive or SSD.
Disk Drill works with a PC or Mac, HDD or SSD (external and internal), USB drives and pen drives, SD and CF cards, digital cameras and even iPhone and Android smartphones (although at the time of writing only iPhones were available in the list of recoverable devices).
As with Stellar, multiple paid tiers are available, including a free version. The free version recovers 500 MB of files. There is a Pro version and an enterprise version (the latter is for companies and offers a total price discount for up to ten users).
Download: Disk Drill Pro for Windows and macOS (free and paid versions also available)
3. Recuva
Recuva is a data recovery software that comes from the creators of CCleaner. If you have accidentally deleted one of your important documents or files or otherwise lost your data, Recuva can help you recover them.
You should note that Recuva doesn't have as rich a feature set as Stellar Data Recovery or Disk Drill. This is a slightly lighter app and has a clunky user interface that can overwhelm novice users, unlike the intuitive user interface of Stellar Data Recovery or Disk Drill.
Recuva, despite being a data recovery app, comes with a tool that Stellar Data Recovery or Disk Drill lacks; a file eraser. Aside from that, you can expect to recover a wide range of file formats and on a wide variety of devices.
As with CCleaner, you can download Recuva on Android devices as well, which means that if you have deleted a file from your phone, Recuva can help you recover it. This is great if you've accidentally deleted important photos or videos, or lost notes containing important information that you wrote down.
As mentioned, a free version is available, while the Pro version of Recuva will set you back $ 19,95. Keep in mind that you can buy bundles with CCleaner and other apps that will allow you to recover lost data.
Download: Recuva for Windows (free and paid versions also available)
Now you can recover your lost files
So, if you have lost or deleted your important data or documents, regardless of the file formats of those documents, you should be able to recover them using one of the above software applications.
As Stellar allows you to recover up to 1GB completely free of charge, we recommend using this software if you have several larger files to recover.
Whichever data recovery software you decide to use, at least you can rest easy knowing that you can recover any files you thought were lost.
Further Reading:
How to recover deleted PC files
Effectively recover all lost data on iOS device with Joyoshare iPhone Data Recovery for Windows
How to recover deleted files from PC for free
The best iPhone data recovery software
How to recover deleted files with with EaseUS Data Recovery Wizard