The presentation date of the Surface Duo is getting closer and closer and, judging by the amount of photos in which it is immortalized, it is one of the daily companions of Panos Panay, CPO di Microsoft.
The executive of the Redmond company has been using the new device for some time but we do not know if the one he has in his hand is the final version (software speaking of course).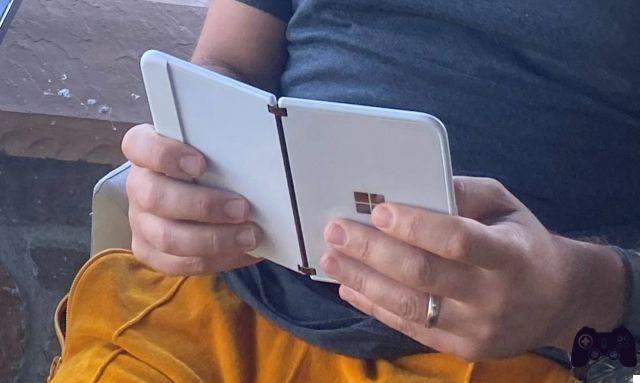 While consulting the display, we clearly see how the smartphone is structured. Its slim case is not enough to hide its lines. The color is identical to that of the products Surface laptop and convertible side, while the central hinge is dark and is the backbone on which the opening and closing movement is articulated.
Recall that Surface Duo will not be a smartphone with a folding display but will use two panels side by side with a user interface created specifically for this form factor, obviously at the base there is Android.
If you look closely, Panay is also wearing a Microsoft accessory. He has le in his ears Surface Earbuds, probably connected right with the Surface Duo.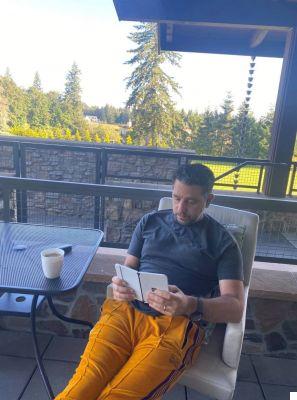 Microsoft's foldable product should be equipped with the Snapdragon 865. During last year's presentation the SoC was the Snapragon 855 but it goes without saying that, if it arrives in 2020, it could not be a Top product as the company intends it.
The displays instead will be identical and both from 5,6 inches that will reach 8,3 inches total, obviously divided by the hinge. No details yet of the date when it will be released, but there is still time at the end of the year.
If you don't want to wait for the new top of the Redmi range, you can have the excellent Redmi Note 200 for less than 9 euros. here .