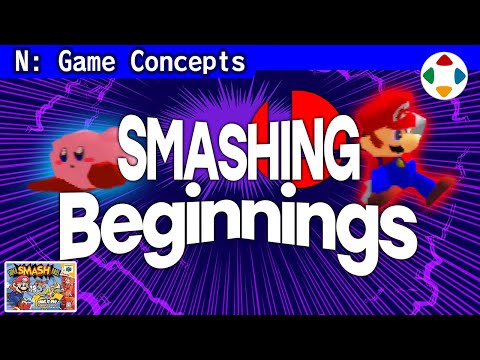 Masahiro Sakurai, the creator of Super Smash Bros, recently shared some details about the title, offering fans a look at the very first prototypes they worked on in production. All this happened through the publication of a dedicated video on his personal YouTube channel, in which he tells the gestation of the title that still today keeps players from all over the world glued, launching himself into details that would appeal to even simple fans of the medium.
Opening up Super Smash Bros Sakurai has decided to tell in detail both the story behind the creation of the various characters, and the creative and technical process in shaping the design we all know, then used with Dragon King: The Fighting Game, first identifier of the aforementioned security.
Opening this video therefore means entering right into the history of video games, having the opportunity not only to understand and learn some notions about a title that made history, but even being able to see some films from that same era in which they began to experiment in this sense, building an idea of ​​what was this project at its origins. It was the 90s, their end to be exact, and the incursion of three-dimensional graphics he was literally breaking all the creative rules on which the sector had based its potential up to that moment. Thus the creator of Super Smash Bros, following the publication of Kirby Super Star, began to look towards the future and towards the possibilities offered by the legendary Nintendo 64 (still emulated today with surprising results).
In the video Sakurai says that at the time he had two proposals for Nintendo in store: an adventure with an RC robot built on stealth and some exploration dynamics, and a purely fighting game for four players, free for all, without health bars , creating some prototypes with the aim of presenting a first import of these projects. Super Smash Bros he was given the go-ahead due to the fact that at the time a project was urgently needed that could be implemented quickly, building the experience we all know.