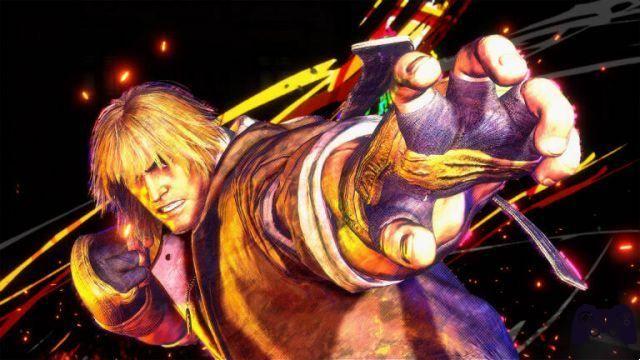 Thanks to the recently concluded closed beta of Street Fighter 6, many players were able to get their hands on the new chapter of the series and share their opinions. Thanks to them, in fact, in addition to the character editor, we have much more information about the fighting game that has just been enriched with what seems to be a real trend for games coming out in the next few years: the accessibility settings.
#StreetFighter6 In-Game Accessibility Features: You can enable sound effects that will make noise in certain scenarios. Examples include the distance to the opponent, certain sounds when you land a low, mid, or high attack, and more.#StreetFighter6ClosedBeta #SF6CBT pic.twitter.com/KXc14MSgm8
— boo-rominah (@kurominah) October 7,
Thanks to some users like kurominah who shared some videos on Twitter, we learn in fact that Street Fighter 6 has thought of different options to allow blind users to enjoy the fighting game as well. In the short clips we can see how varied are the possibilities granted by Capcom to make the experience of blind players as comfortable as possible. The settings, in fact, allow you to activate a whole series of sound inputs which, combined, provide clear indications on everything that happens during the meetings.
In detail, there will be settings that make players perceive whether an attack, whether it is high, low or medium, has been successful or not. Furthermore, it will be possible to activate an acoustic signal that clearly indicates our distance from the enemy and others which, on the other hand, provide information on residual HP and indicators related to the various special moves. Furthermore, in the event that all these sounds prove chaotic for some players, Street Fighter 6 allows you to individually select the type of aid we want to receive.
This is quite an interesting trend that sees more and more games taking part. In addition to Street Fighter 6, in fact, other titles such as The Last of Us Part I (which you can find on Amazon), have already explored the world of accessibility settings. In this specific case, however, the enormous freedom given to players to choose all the aids necessary to obtain a pleasant experience is surprising.