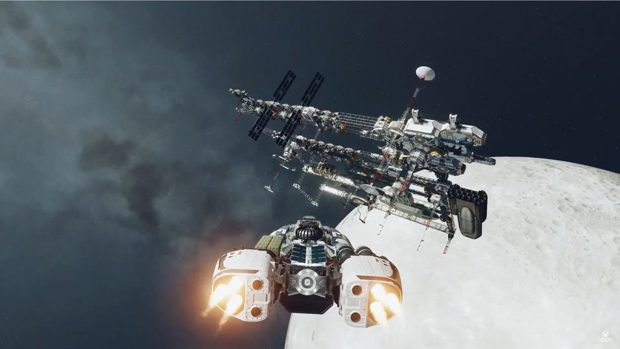 Hopefully, Bethesda will release its first game under the Xbox Game Studios umbrella next year. We are obviously talking about Starfield, Todd Howard's new RPG and announced now more than four years ago. The highly anticipated title involved several developers and consultants, including a decidedly special (and spatial) one.
As stated in an interview with Todd Howard published yesterday, to better develop Starfield, the Bethesda staff (including Howard of course) decided to visit the SpaceX offices and make use of the advice of Elon Musk, the CEO of the company that deals with space launches. Not too many details were provided, but it is very likely that Musk acted as a real consultant, specifying some not too clear points on space travel and the technology used.
For Howard, the meeting with Musk (who remains a great video game lover, as evidenced by his bedside table) in the SpaceX offices was like visiting a sort of headquarters born from the merger of the Avengers and NASA. Beyond the surprise effect and the beauty of being faced with who knows how much material, the hope is that Todd Howard and associates have followed to the letter what was reported in the talks between them and Musk and that obviously, the ideas that emerged during the brainstorming, have actually been put into the game.
Initially expected for November 11, 2022, Starfield will still be desired a little. At the moment the game is scheduled for 2023 exclusively on PC, Xbox Series S e Xbox Series X. As per tradition for all the exclusive first parties from Microsoft, the Bethesda game will also be included from day one within the Xbox Game Pass and PC Game Pass, the services that allow you to play various video games with a monthly subscription.
Insights videos, reviews and tested I'll wait for you on our YouTube channel: subscribe!