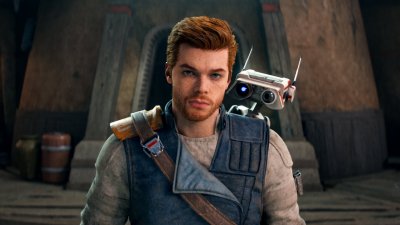 Among other things, The Game Awards 2022 also confirmed the release of Star Wars Jedi Survivor, direct sequel to Star Wars Jedi Fallen Order. Waited for the March 17 on PlayStation 5, Xbox Series X/S and PC, this second chapter promises a lot, reformulating a narrative structure that now seems much more dark e adult.
The very first trailer for Star Wars Jedi Survivor has therefore provided us with an initial idea of ​​what awaits us in the adventure at the center of which we again find the character of Cal Kaestis (played by Cameron Monaghan), even if from the images composing the clip it seems very different from the past.
During a recent interview with IGN.com the actor talked about all this, telling of the way in which this protagonist has changed over time, and the fact that when we find him again he will be very different from the past: "The vision of Cal's world is starting to change in relation to his surroundings. Desperate times call for desperate measures and it becomes very difficult for him to even understand what he is fighting and protecting or where he should go. You find yourself in a context where the Empire is rapidly expanding, and it does so very aggressively, expanding to the furthest reaches of this galaxy. I think from his point of view traveling from planet to planet always finding desperate situations makes him feel very alone" said Monaghan empathizing with Cal, and then continue talking about Star Wars Jedi Survivor, "Now he's more mature, he's more robust, it has been weathered by the weather and the situation. He's still a handsome young man, though he's older than he looks, having been through a lot. This situation was something I wanted to be reflected in the performance as well."
An interpretative work of this kind seems to promise a much more demanding complexity than in the past. In Star Wars Jedi Survivor, therefore, not only a new gameplay awaits us but a real all-round narrative maturation.
Before saying goodbye, we suggest you drop by our YouTube channel, where you can find videos dedicated to the videogame world at 360 degrees, with curiosities, goodies and reflections on the sector and the current approach possibilities it offers.