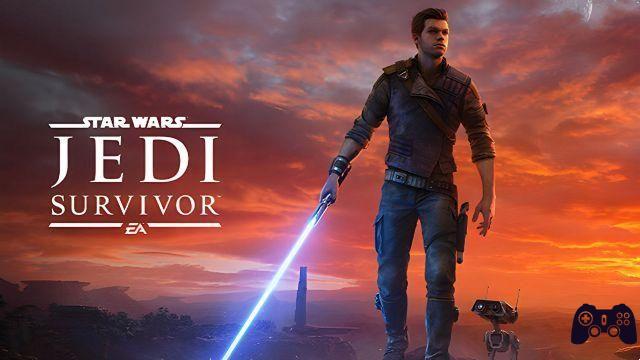 One of the great protagonists of the last TGA 2022 was undoubtedly Star Wars Jedi Survivor, the long-awaited sequel to Jedi Fallen Order. The new game from Respawn Entertainment showed itself with a first announcement trailer very full of information, which also allowed us to review Cal Kestis in dazzling form. Now, a few weeks after that movie, the development team is back to talking about its next title, revealing a handful of interesting details.
These numerous new information about Star Wars Jedi Survivor have recently leaked thanks to a new interview released by Stig Asmussen, Game Director of the game, with the editorial staff of Gameinformer. The first big news that Jedi Survivor will offer lies in the combat system, which will have good 5 different stances to use. This means that Cal will be able to use, in addition to the classic lightsaber, also a double-bladed sword or a blaster.
This variety will also be reflected in the enemies we will meet in this new adventure. Unlike the first chapter, in fact, we will have to play by switching these five fighting styles according to the enemies that we will be facing. Not all styles work with a certain type of enemy, which is why in Jedi Survivor Cal will be more eclectic than ever in the use of swords and weapons.
In addition to the combat, there will also be some big news in terms of planet exploration. Wandering around the maps will be more satisfying both for the size of the settings and because in Star Wars Jedi Survivor there will be mounts and not only that, as the game offers an even more metroidvania experience in 3D. That's all for now, but we remind you that the new Respawn Entertainment title will be released on March 17, 2023 on the PlayStation 5, Xbox Series X|S and PC platforms.
Before saying goodbye, we advise you to also visit our YouTube channel, where you can find videos dedicated to the gaming world at 360 degrees.