Steam may have just screwed up one of the announcements of The Game Awards 2022. As you could guess from the title of the news, in fact, the Valve client has just unveiled what appears to be the release date of Star Wars Jedi: Survivor, sequel to Fallen Order, announced in the part final of 2021.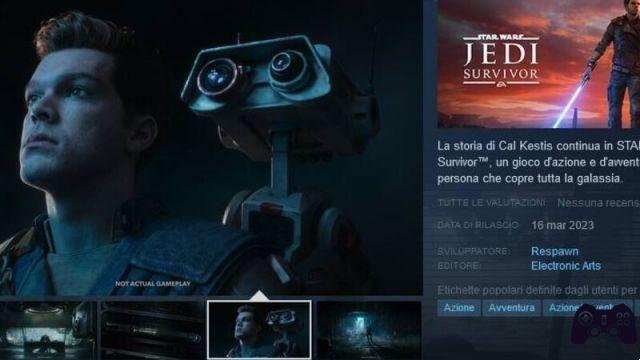 As reported by the Valve client, the release date of Star Wars Jedi: Survivor would seem to be set for March 16, 2023, at least in Europe. In the United States of America, on the other hand, the date shown on the Steam page of the game indicates March 15, 2023. It is obviously unlikely that this is an error, more likely instead a geographical difference based on the time zone. At the moment we don't know if the release date has been cancelled, but the screenshot that we were able to capture in the first few minutes testifies to Valve's sensational mistake.
At the moment it is not clear whether the release date is the official one or not. As we well know, several publishers and developers upload the release dates in advance on the various databases of digital stores. The early publication, however, lets us understand that at least the release period will be precisely the spring one. In the event of an error, the release date could be postponed by just a couple of weeks or so, obviously provided that EA and Respawn have not decided to opt for an internal postponement.
In processing…