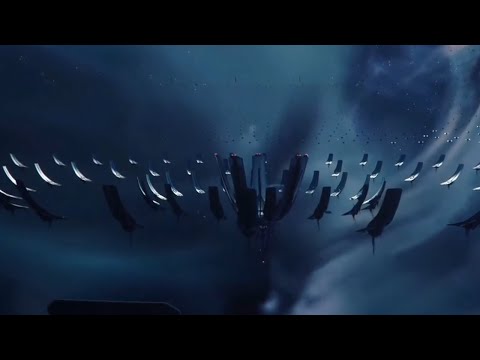 About ten years after the start of the crowdfunding campaign, in 2012, and many months since the last official updates, Star Citizen finally has its first gameplay video for the single player, more or less. In the last few hours, in fact, a movie lasting about nine minutes has been leaked online showing the single-player mode of Squadron 42, the first expansion of the Cloud Imperium game.
The leak shows several scenes taken from the Star Citizen game engine taken, in fact, from the first of the additional contents intended to enrich the title. The various game phases and settings shown have a decidedly remarkable workmanship which, however, shows a state of workmanship that is still far from perfect. Many frame drops, in fact, slightly compromise the sensational visual impact of the widespread images.
The roundup of places and characters that we can witness, in fact, has a truly impressive graphic rendering. If it manages to maintain this level of detail even in its final version, Squadron 42 for Star Citizen would become one of the most visually beautiful content of this generation of video games. Details about its contents are not yet many. We only know that Squadron 42 is intended to focus mainly on a single player campaign. However, unlike titles like No Man's Sky (which you can find on Amazon) the game is predominantly multiplayer and Cloud Imperium has no plans to totally distort its creature with something that is exclusively single player.
As for the launch of Squadron 42, however, we still don't have certain information. Although the build shown in the video offers a strong visual impact, as mentioned the stability does not seem to be at peak performance. As a result, it is possible that the wait to see this new Star Citizen content will still be long. As for the base game, however, the build currently on the market is still not final and no date has been announced for its final version. However, it's possible that this video spurs Cloud Imperium into revealing more about his game.