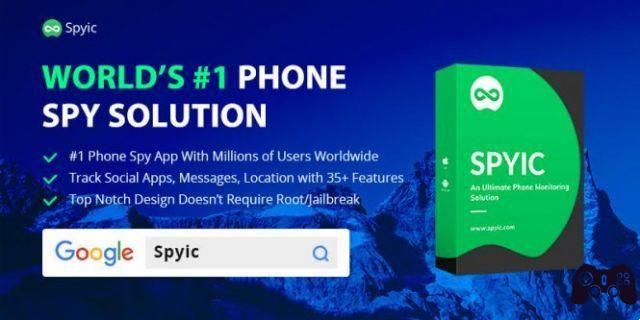 One of the significant reasons compelling husbands to feel the need to spy on their wives' phones is infidelity. Another reason could be a concern for their safety. A cheating spouse can cause myriad problems in a marriage.
Have you noticed your wife exhibiting strange behaviour that is very unlike her lately? Has your wife been sneaking off at odd hours and coming back smelling of cologne? Has she been moody and secretive? Has she been overly protective of her phone?
Strange, secretive behaviour could be a sign of infidelity and should set off the alarm bells. If after confronting your wife with your fears, you still can't seem to shake off the feeling that she is cheating, you may want to consider a way to monitor your wife's phone.
How Do I Track My Wife's Phone Secretly?
Infidelity is as old as time itself, and sadly, it appears to be on the rise. There are tell-tale signs to look out for if you suspect your wife may be cheating on you. Having established that something is not right about your wife's behaviour, you need the right tools to uncover the truth.
If she has been cheating on you, it is more than likely that she would be extremely secretive about her phone and passwords. In this case, a spy app will come in handy. Thankfully there exists today the technology to enable frustrated husbands to monitor their spouse's phones secretly.
There are a few spy apps that do a decent job of secretly monitoring phones. Typically, these tools come in both Android and iOS variants. Depending on the operating system, you may or may not need to install software on the target device.
The result in both scenarios is you will be able to remotely monitor your wife's phone without her having the slightest clue.
The Best Solution For Phone Monitoring
It can get confusing when trying to settle on a phone monitoring solution with so many providers all claiming to be the best. Here, we will focus only on one of the very best. Spyic is a tried and tested name in the spy and monitoring apps space.
A robust monitoring app allows you to spy on your wife's phone discreetly, Spyic runs in the background wholly undetected or traceable. If your wife is using an iPhone, you do not need to install anything or jailbreak the target device. All tracking is remote.
If the target phone is running on the Android platform, you will need to install the lightweight Spyic app. However, after installation, you have the option to delete the app icon. Spyic will silently work in the background without alerting your wife to its presence in her phone.
Spyic not only allows you to see all incoming and outgoing messages, but you can also access call records, see Snap chat photos, messages sent on Instagram and texts. One great advantage it has is it allows you to view deleted messages and photos.
A genuinely one-stop solution, Spyic empowers you by giving you access to your wife's social media accounts and posts, image gallery, Whatsapp data, message list, and email accounts. Spyic's advanced technology goes even further to track your wife's location wife in real time.
Tracking the GPS location of your wife is useful if you'd like to know where she's been and for what duration of time. Spyic not only provides you with the GPS coordinates of the location, but it also gives you the associated timestamps.
Another added benefit to using Spyic is its geofencing feature along with its ability to use GPS and Wi-Fi-based data to log and record past location information. Handy if you would like to track and map your wife's movements over a given period.
Final Thoughts
Infidelity is painful and heartbreaking, and no one wishes to experience the pain it causes. Sometimes, spying on a phone is all that is left to separate the truth from lies. When all else fails, it is essential to get the right spy tool to put your mind at ease.
Other times, a husband may worry about his wife's movements and feel better knowing he has the necessary support be able to know where she is at any time. Whatever reason you may have to want to monitor your wife's phone, Spyic has you covered.
Further Reading:
Best fax app for Mac allows you to send fax quickly and easily
Google Stadia will be available from November 19th
How to Track Anyone on Your Phone: ZabaSearch Review
How to Backup Contacts to Any Android Phone
Download Umidigi USB Drivers