The new training courses organized by TIM as part of the Digital Risorgimento Operation in collaboration with over thirty public and private partners, they start today. The proposed online classes will serve a train citizens in the conscious use of the network, in order to be able to seize the opportunities and advantages that digital life can offer in these difficult times.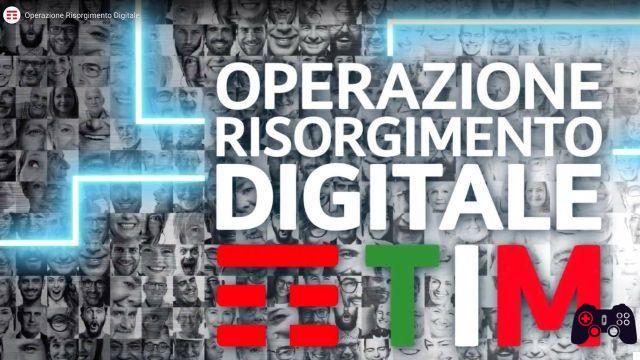 the premium 18 classes of the course "Improving life in the digital" start today. I am more than 60 tutors and teachers ready to explain how the internet can be a concrete support in daily life during the weekly webinars lasting about an hour. In addition to the online lessons, they have been made available many in-depth materials, tests and exercises to be used in e-learning.
The first four appointments will deal with the following topics:
Digital in your pocket: to optimize and customize the configurations of your device, discover digital tools such as cloud, antivirus, password and pin;
Secure digital payments: to safely manage home banking, e-commerce and online shopping;
I, Digital Citizen: to know and learn how to use the tools of the PA and improve daily life: from SPID to PagoPA up to the Electronic Health Record;
Health and wellness online: an introduction to applications for health, wellness and leisure, as well as the world of medicine that changes with the digital.
"The online school promoted by Operazione Risorgimento Digitale, which uses the Google Workspace platform and which sees the collaboration of the Fondazione Mondo Digitale, is aimed at people of all ages residing in all regions and who can participate without having specific starting skills: it will suffice sufficient mastery in the use of the main devices and, above all, the desire to discover new tools and applications to fully experience the digital society ", writes TIM in its press release.
Read also: What they are and how to request SPID credentials
THEDigital Risorgimento Operation confirms the commitment of TIM and its partners in trying to reduce the digital cultural divide of our country, teaching citizens to make the most of public administration services that are increasingly evolving to adapt to the online world.
To access the courses and get all the information on the project, you can consult the page dedicated to the initiative.
Looking for a smartphone with a good quality / price ratio? Huawei P40 Lite is available on Amazon for less than 130 euros!