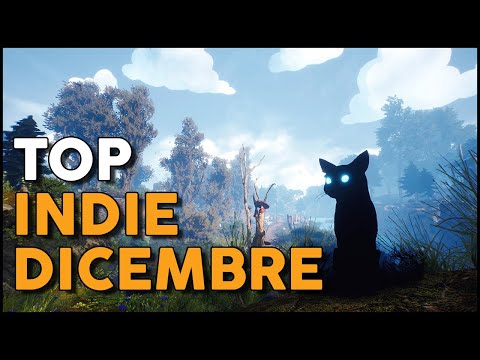 You want to spend a Christmas in the name of thrill and retro gaming? Then Itch.io has just the thing for you with the Madvent Calendar. The popular platform is in fact hosting a giveaway of 24 horror-themed games. These are obviously independent products and not triple A, which however could represent an excellent diversion from that purely Christmas atmosphere made of joy, simplicity and love.
The Itch.io advent calendar launched in early December (and yes, it's our fault, we know, we're late). However, this does not mean that there is no possibility of accessing older games. All you have to do is simply go to this address and download the client, just 1GB. Inside there are already 21 games, with three more waiting to be unlocked until December 24, 2022, the classic day on which all advent calendars end.
It's not the first time that Itch.io has tried to give us a horror Christmas, far from it. The Madvent Calendars has in fact reached its third edition and if you have lost the first two (understandable, given the niche this initiative is aimed at) you can recover the one from 2020 and 2021 by simply clicking on the links. Always, of course, if you find the time (and courage) to play them all.
Don't expect to find copies and clones: Itch.io's Madvent Calendar 3 will give you a horror Christmas with 24 games all different by genre: in fact we find puzzle games, more classic role-playing games, a Myst-style adventure and much more. The only connecting point is the graphics. All the titles are in fact made in the PlayStation 1 style, increasingly appreciated these days as demonstrated by the demakes made by some skilled programmers. Keep following GameDivision for all the news and upcoming announcements from the world of video games.
Before saying goodbye, we invite you to visit our YouTube channel.