SpellForce is certainly not one of the best known names to video game enthusiasts, but if you love the strategy genre you have probably at least already heard of it. The saga currently held in the hands of THQ Nordic has in fact been around for almost twenty years, proposing works halfway between strategic and role-playing games, winning the favor of many gamers without ever managing to establish itself as a masterpiece or as one of the sacred monsters such. With SpellForce Conquest of Eo of Gravity and THQ Nordic want to try to change the cards in order, moving on to a particular one hybrid between 4X and a turn-based strategy. An intriguing experiment awaited in the future on the PC market and which I had the good fortune to try in preview in recent days. Will he have been able to convince me or was it perhaps the case to remain faithful to the old canons of the series?
We tested the game with the following PC:
GPU: Zotac RTX 3070 Twin Edge OC
MOBO: Asus ROG STRIX Z370-F
RAM: G.Skill Trident Z RGB 16GB DDR4 3200MHz
CPU: Intel i5 8600k 3.6 GHZ
SSD: Sabrent SSD 2TB Rocket NVMe PCIe M.2 2280
Keyboard: Corsair K70 LUX LED Rosso Cherry MX Brown
Mouse: Fnatic Flick 2
Headphones: Logitech G930
Monitor: Samsung C27HG 70 Quad HD 144Hz HDR
A wizard and his tower
In short, SpellForce with Conquest of Eo leaves its placid comfort zone, where it had managed to find an all in all winning formula and to carve out a niche of enthusiasts, to approach the panorama of 4X with a sprinkling of turn-based strategy. All by playing the role of a young apprentice called to take command of his master's magic tower and unravel a dark mystery. Not a bad idea and equipped with some more than interesting ideas, see the possibility of relocating the aforementioned tower in other places thanks to our magical powers, which seems to be able to give the title that extra something.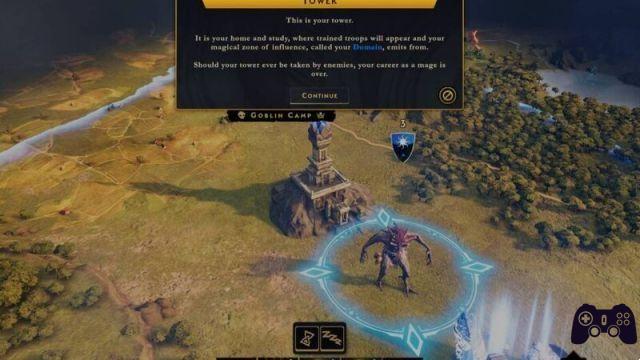 Also interesting is the possibility to choose at the beginning of the game, in addition to numerous levels of difficulty, also what it is your own class. A decision that, at least from my first test, seems to have a clear impact on the game, given that it allows access to troops and exclusive skills. Taking the path of alchemy, for example, allows you to create particular support potions, while a necromancer has the ability to bring the dead back to life and give birth to other troops created by dark magic. Finally, the artificer can build particular artifacts and support his units with various magical abilities. In short, a choice worthy of the name and capable of clearly changing what is the style of play of each game. Of course, everything remains to be evaluated in the long term and in the full version of SpellForce with Conquest of Eo, but for now I can only feel satisfied about it.
Jumping now into the actual gameplay, Conquest of Eo rolls out like a classic 4X, with a focus more focused on what are the movements on the map and the battles than on the economic and managerial part of the whole. To push in that direction is also a more preponderant narrative verve than in similar titles, with the facts that are narrated through long texts complete with multiple choices, almost like in an RPG from several years ago. Going further on the goodness of the narration is unfortunately now impossible for me, but from the importance it seems to assume within the game, it will most likely also be revealed in the full version one of the pillars of SpellForce Conquest of Eo.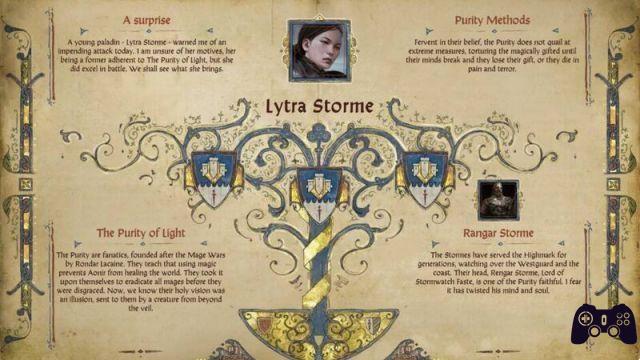 If therefore the part relating to what is the game map is all in all traditional, net of the disruptive possibility of moving one's base, the more managerial aspect is left to the magic tower itself and to various spell books. Although equipped with good ideas, see for example the dedicated screen of the necromancer for the creation of the undead, these submenus However, they often turn out to be unclear and confusing, although not filled with information or functionality. One aspect that, at least in the first few hours of the game, didn't convince me at all and that needs a deep reorganization work, to avoid making the player lost in numerous menus with an unclear purpose.
The fights, on the other hand, take place according to the classic and well-known styles of turn-based strategy and, in the test of facts, they work all in all well. Nothing exceptional, but exactly what one would expect from a title of this genre, with different skills, movement points and so on. Stay right some doubts about the command system, with the confirmation of an action which is strangely delegated to the right click. Something that took me more than a few fights to get used to.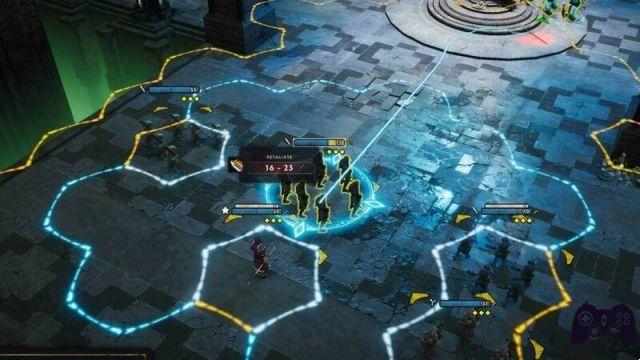 SpellForce Conquest of Eo: In conclusion
In short, the final impression that this test of SpellFoce Conquest of Eo left me is that of a title with some good ideas and which is based on some all in all captivating ideas. But currently it still is A lot of cleaning and finishing work is required, which limits the various gameplay imperfections and makes everything more fluid. So there is work to do, but if THQ Nordic and Owned by Gravity manage to fix most of the problems before the launch of the title, fans will be able to find themselves in the hands a 4X with turn-based strategy elements capable of having its say.