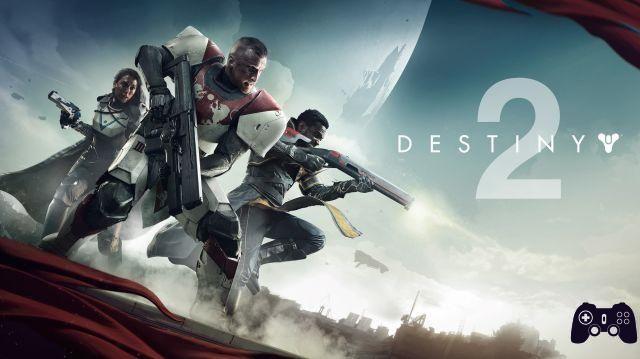 Destiny 2 takes off, Mario + Rabbids staggers, but Rainbow Six doesn't give up (and neither does Naughty Dog)
Pad in hand
is a weekly column that does not want so much to report the ranking of the best-selling games of the week, but rather to exploit it to reason, elucubrate and segmentalize the videogame market of the boot.
Last week, we were left with a wish for Mario + Rabbids Kingdom Battle, Ubisoft production of homegrown derivation that had made a fairly noisy raid in the Top 10 at the end of August. The hope was that the successful cross-over between Mario and the Rabbids could aim even higher, considering that he had reached "only" the bronze medal in third place; all this, however, was easily justified by the presence, in the same ranking, of an imposing one Uncharted: Lost Legacy, and a Tom Clancy's Rainbow Six Siege that, despite the passing of the months, continues to rise and fall on the ranking without ever really abandoning it for a long time.
This week, however, the cards on the table change radically, as the ranking sees the entry of another giant eagerly awaited by the players: Destiny 2, who, not happy with having already broken through the ranking of arrogance, it ranks no less than in the very first place, bouncing the Uncharted DLC two places down.
The second place is still maintained by the aforementioned Rainbow Six Siege, who just doesn't want to be intimidated by all his other opponents. They remain (but a little less stable) too F1 2017 with its related Day-One Edition, while now Grand Theft Auto V it is so at home in the ranking that it seems superfluous to mention it. It disappears Yakuza Kiwami after a promising debut, but the incredible and unexpected disappearance of Minecraft after so long in the charts, supplanted rather by Monster Hunter Stories. We, however, know that it is only a temporary situation: Mincraft will return, because Minecraft never dies.
The most sobering thing, however, is the release of Mario Kart 8 Deluxe from the leaderboard, which, despite a wider variety, continues to demonstrate the dominance of PlayStation 4 on the market. The return of 3DS after several weeks of silence (with the aforementioned Monster Hunter Stories) is undoubtedly debatable, but can this perhaps mean that the momentum of the karts is finally ready to deflate a minimum? We are not sure, but we can do nothing else to find out wait for next week.