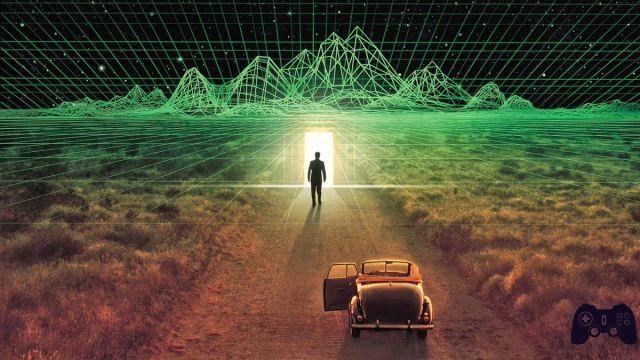 Exists un inviolable border that separates the world real from that virtual? I've been asking myself this question for a while now, halfway between philosophy and the passion for technology and l 'love for the world of video games. By now the technological evolution is heading towards the search for different forms of reality like augmented rather than virtual. Helmets and visors will gradually become accessories for everyone's use and consumption. Although still this world is exclusive and dedicated mainly to the gamer people it is quickly opening up to alternative scenarios. The medicine, for example, it is taking important steps with this approach.
Being able to train in unpredictable situations, taking advantage of the immersive factor virtual technologies can save potential lives. But there are some application areas that are very dangerous because they go to touch a part of ours io which until now was sacred and inviolable. Dangerous applications that attempt to blur the line between the real and virtual world.
Can a VR viewer Bring back to life someone?
But she still remains dead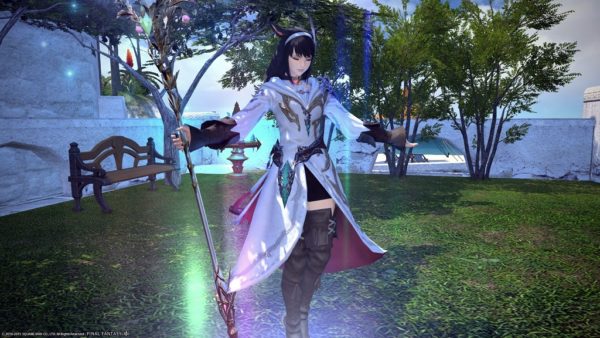 To learn more:
The video games of the future as alternative medicine
I borrow this sentence from the site n.1 in the field of videogame communication. I swear that at the end of the article I will return it to you. Epictrick published on February 9 an article entitled "Mom meets dead daughter thanks to virtual reality". This, in turn, was inspired, appropriately citing the source, from an article written by Repubblica "A mother "meets" her dead daughter thanks to virtual reality. Experience in a documentary".
Since mother nature has endowed me with a brain capable of understanding and (occasionally) understanding, I tried to Google something genuine and truthful. Entering "dead son vr" as a search string, the first result is an article published on the Roadtovr portal which speaks of the story reported by the two previously mentioned publications. Having been published two days earlier, we believe it to be the official source and from this in fact we started to write our article.
Closed this opening parenthesis, the treated topic speaks of how virtual technology managed to bring back to life the small one Nayeon, who died at the age of 7 due to haemophagocytic lymphocytosis. Through the use of the photogrammetry, the motion capture and virtual reality, South Korean broadcaster MBC, has recreated a computerized version of little Nayeon. All to grant the mother one last goodbye. We stop here. In fairness to you, we would like to tell you that the next 9 minutes of the video posted below are quite touching so if you don't want to go further we understand you. I myself struggled to find the strength to write this article after seeing it. I still think about it and think about it today.
The technological miracle performed by this experiment is perhaps first of its kind. We are not referring only to the technological means used but to the context in which it was operated. Never before had it come to to cross an almost inviolable border, that of life and death, overlapping the real world with the virtual one. The thing that most impressed me in the video is the behavior of little Nayeon's mother. During the initial stages of the experience she was visibly moved and incredulous in front of her vision. He was embracing his daughter again, he touched her, caressed her, spoke to her and the little girl responded to stimuli. Time seemed to have rewound before that damned disease.
After this initial phase, something strange and unexpected happens. The mother no longer cries and does not even appear moved. He plays with his daughter, sits at the table with her and they celebrate the little girl's birthday. It almost seems that that pre-built reality on purpose to relive a last goodbye is no longer virtual. And while all the spectators, including me, see a woman who moves, almost senseless, in a "green screen" scenario, she, on the other hand, lives her new world, the one in which her daughter has never died.
This thing scares me.
Never before had it come to to cross an almost inviolable border, that of life and death, overlapping the real world with the virtual one.
Real or virtual: what do you choose?
As the video frames flowed inexorably before my eyes, I asked myself: "And what would I have done in that situation? If I had been given the opportunity to hug again, at least for one last time, my grandfather or my dog, both of whom have passed away, how would I have behaved? ". And that's where I felt a sense of fear, with a vacuum in the stomach and the brain running at full throttle. Why can't I answer such an easy and trivial question? Simple, because it is not. We could make the usual speech of technological dependence and how our life is now subject to the God "Tech".
But no, none of that.
If it were given to you a second chance what would you do? If a VR headset could recreate a perfect second chance would you take it? The difference between the real and the virtual is precisely this. Real life is made up of many repeatable events but also as many unique and non-replicable ones. Each of these leaves us and has left us something that has influenced our life, making us grow up to what we are now. We build on this gameplay, that alternates unique and repeatable.
The world of virtual reality is based on checkpoints and resumes. You can iterate as much as you want a certain moment or a particular event. You have the power to recreate a specific situation and describe and detail it as you wish. You can also reconstruct a particularly negative event, experienced in real life, and turn it in your favor in a virtual reality. Are you an inveterate single and can't find your soul mate? Put on a headset and become a Latin lover. All with the savegame at hand.
I'll ask you again the question we started with: is there an inviolable boundary that separates the real world from the virtual one? If it existed, would you go beyond it?
If it were given to you a second chance what would you do? If a VR headset could recreate a perfect second chance would you take it?
Touch the invisible with your hand
I slept on it and felt inside me that still something was missing from this article, but I didn't know what. The video had me upset but at the same time it did unleashed something indecipherable in me. Then I had an epiphany and I understood what it was. I understood that they are video games, coining a very personal definition of the medium that I love most of all:
A video game is an elaborate software where cold lines of programming code meet the warmth of graphics, color and sounds. The construction of the levels, the meta and the gameplay responds to the precise intent of the developers and represents the idea behind the project. The idea, with the development, takes shape and becomes, day after day, more and more precise. The invisible, all of a sudden, becomes real and can be touched by hand.
Dino Cioce, SEO Editor for I LoveVideogames
This definition is perfect for a video game developer, but we are gamers and we are only able to hold a pad in our hand and decide, faster than Metacritic, the vote of a video game product. No it is not true. We are actually much more. We we are able to enter a virtual world, grasp all aspects, analyze them in detail and make them ours. This is what we do. This is who we are.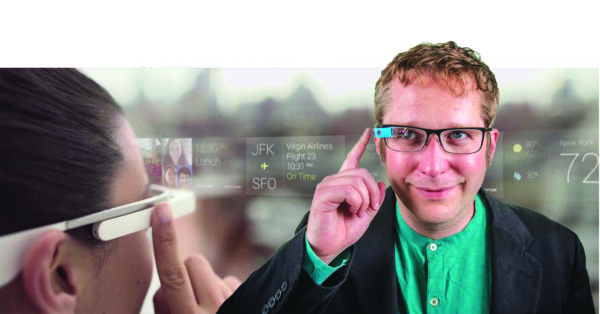 To learn more:
AR glasses to project a virtual future
We draw on all of our expertise for align with the goal and the magic happens. We too are able to touch the invisible with our hands. Almost as if it were a daydream. But what if that video game was a real life experience, of my life? If the goal of the game was to retrace, almost as if it were an eternal groundhog day, a particular event of our life, what could happen?
Here we can draw the same from our gamer experiences but it comes into play a firewall that is difficult to penetrate: the heart. They trigger emozioni, memories, reaching into the depths of the self. We get involved, we begin to doubt why we always behave differently, why we didn't think about it before and why we didn't behave that time that time. True iterations of life. The immersion factor amplifies the whole thing and the VR technology raises it to power.
The video game is an art form and as such carries with it a good deal of risk. Dante's Comedy was written taking a lot of risks (from the fact that it was to the contents that were very denouncing) and the result was to create a conscience. Or think about what Marx did with the manifesto. Art conveys ideas, sensations and feelings and it's all stuff that touches you, and therefore it can hurt.
Pietro Iacullo, during the revision of the article
Touching the invisible is dangerous. There are worlds and realities, such as that of the real and the virtual, which must have a well-defined boundary and limit. It is always necessary to recognize where one begins and the other ends, to have firm reference points, such as the Inception totems that revealed whether one is still in the dream or has returned to reality.
Each of us needs a totem pole and as beautiful as the idea of ​​having a second chance can be,
it is better to recall a memory than to live it.