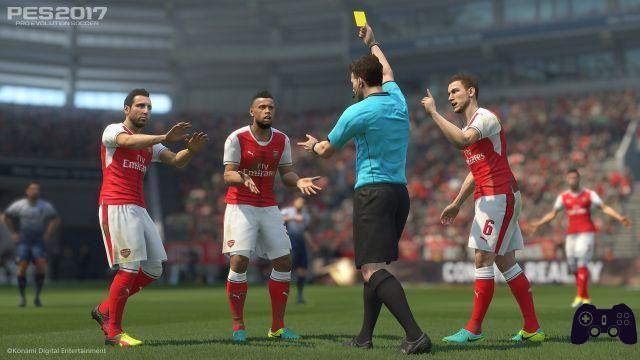 It was easy to be a pimp and wish good luck to all our readers who will be grappling with the final exams from tomorrow. And in fact we preferred to give you 5 minutes of leisure from the "sweaty cards" with one of our usual and inconclusive planks.
The gaming world is just like a high school classroom. Think about it, for every nerd / masterpiece (regularly insulted by the haters / bullies on duty), there are at least 20 other titles that either do absolutely nothing but a hellish mess, taking 3 even in Physical Education, or they have potential but "you don't apply ", as they used to write on the report cards of one of the Leccacullo, who did 7 years of accounting (seeing people passing by who do not understand how they manage to remember to breathe)! Not to mention those who go on copying, there are buckets of those. But we are magnanimous teachers, strict but fair, (not like the godless ones we met in our school career) and we want to see good in all our students. So here are 10 cases of promising titles, having reached maturity, but who then, for one reason or another, only came out with a "60 and football in the academic ass", Aware of their talent and therefore encouraged to do more in the next chapter. Ready for our personal and irreverent dedication to all students and alumni? Close the books and read our top 10!
Mafia II - the boy is awake but does not apply
Mafia II is the perfect emblem of the game that hasn't studied enough. The prerequisites to go and deliver a finished and finished masterpiece to the shelf to be played at any cost they were all there. The truly timeless charm of a setting at the turn of the 40s and 50s, videogame little beaten but at the same time a guarantee in itself for the general public raised in the film and television imagery of the organized crime, to begin with. But also a great characterization of the characters, the ability to tell a great story (and without wanting to reach the happy ending at all costs, rather leaving after the credits a truly bitter taste in the mouth. Like coffee and even some playful gems, like a damn convincing driving model and a realistic digital reproduction like never before of the various machines on offer - including the need to stop for gasoline from time to time. The problem? The desire at all costs to play in the world of the open world, going to challenge Gran Theft Auto head on, without being able to populate the game world in a convincing way, or if for this reason without being able to populate it and that's it. There is really nothing better to do in the city than to hunt down collectibles, and the few activities present (practically only the robberies) are almost immediately bored. A real shame, because with a little more cunning we will be talking about a headline with no ifs and buts. So Mafia II is satisfied to be "only" an experience to give an attempt, and then decide whether to love it for its undoubted merits or to hate it for too many defects.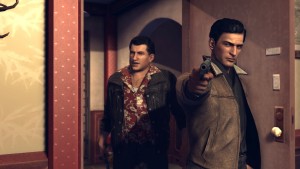 To learn more:
Mafia II
Ultra Street Fighter II: The Final Challengers - the Bible, but so-and-so
Street Fighter II is arguably the highest point the Street Fighter series (itself, arguably the highest point reached by the fighting game genre) has ever touched. On this it does not rain, it cannot rain and it will never rain. It is inevitable, however, that among the eight editions of the title there are some that are more subdued than the others, some that can be safely avoided and others that you did not genuinely feel the need for. And then there's The Final Challengers, which pays for being on the market after the excellent HD Remix released on PS3 and Xbox 360 - launched at the time at a so popular price to which no one could reasonably say no. Same basic content (plus two extra characters, those actually appreciated), but a mode bordering on useless as "The Way of Hado" and the possibility of playing the title even on the move - from this point of view between the another Switch, due to its D-Pad which is not a D-Pad, he's not doing very well - they cannot justify the introductory price requested by the Osaka house. Postponed to September then, or to some particularly advantageous promotion. Because it still says Street Fighter II e saying a sharp "no" is really impossible.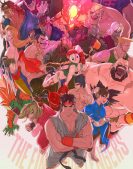 To learn more:
Ultra Street Fighter II: The Final Challengers
Gravity Rush 2 - the Queen who says "let them eat brioche"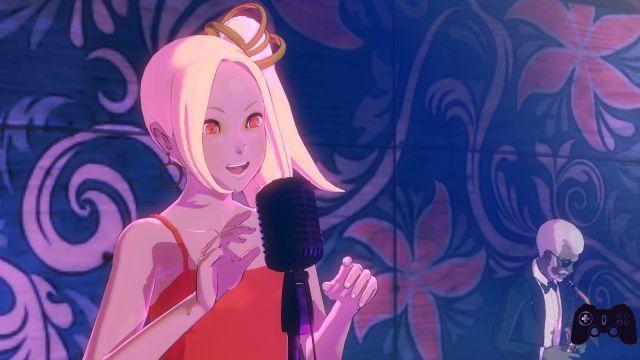 Gravity Rush 2 is the perfect example of a trend bordering on worrying that is involving the modern video game, that of wanting to insert content on content at any cost in order to guarantee hours of play to the buyer. What's wrong with that? The bad thing is that when you are in front of the shelf you are not only investing monetarily, but you are preparing to invest something much more valuable: your time. Any idiot with money can buy a video game, on the other hand, it is much more expensive to devote part of one's free time to him. And therefore, more than the quantity of contents we should start to push (and believe) in the quality of these. The alternative? Gravity Rush 2 precisely, a title that from a playful point of view is very wrong and that would have had all the potential to be yet another great hit of PlayStation 4, but which is lost instead. It gets lost in useless sections, it gets lost in tasteless side missions, it gets lost in a forcibly lengthened broth which allows the game to kick in only after a while, leaving the unpleasant feeling that until then time has simply been wasted. A shame, because if instead we had focused on quality (if the bugbear was not being able to justify the 70 euros of the launch price, we could easily aim for the Ratchet & Clank range) we would talk about something else.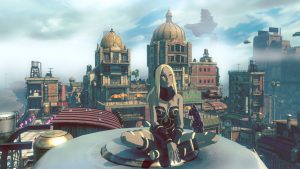 To learn more:
Gravity Rush 2
Steep - Who is very good but always leaves his homework unfinished
steep, creature of the boys of Ubisoft annecy, who probably go to work with skis and paragliders, is certainly a good title for winter sports lovers, in fact we awarded it with an 8 and a pat on the back. The problem is that, if on the one hand the snow-based gameplay is candidly fun, on the other hand there are certain details that are genuinely unforgivable for this generation, which denote a certain haste from "get me out of this school and get it over with". A title where you can breathe mountain air, enough to make you want polenta and roe deer just by playing it, launches us into the game world, Swiss and French completely alone. There are no rivals, replaced by mere "ghosts" but above all there is no audience, animals are missing, life is missing. After an electrifying descent to the edge of the rock in a wingsuit, we land in a charming village and there is only post-apocalyptic desolation awaiting us. Crazy, especially in a game where the love for these lands can be breathed deeply, to live an experience where loneliness will be our only companion, excluding the multiplayer side of course. Too quick to get it out, leaving secondary "details" behind? Bad optimization of the Anvil Engine, which would not have withstood a busy open world? Go to know, it is enough that in the second chapter they also think about the outline, fundamental for the purposes of the atmosphere, which is truly a leopardian sadness.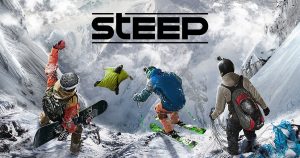 To learn more:
steep
Watch Dogs - The student who is only good at certain subjects
When in the now E3 2013 Ubisoft presented a new IP: Watch Dogs, the comments from the public and critics were almost totally positive. The graphics and the game system shown in the trailer (already leaked previously on Youtube) highlighted a great quality that for some could even compete with one of the major titles of the last two videogame generations: Grand Theft Auto V But Watch Dogs represents two types of students: the new one who wants to get noticed, but who did not commit themselves enough as soon as they got through the setting; but at the same time he also remembers those cases that divide professors, because the Ubisoft title excels in certain characteristics, but "does not commit enough" on other fundamental points. The guide system and storyline starring Aiden Pierce didn't live up to expectations, significantly lowering the ratings it could have received if these issues were resolved.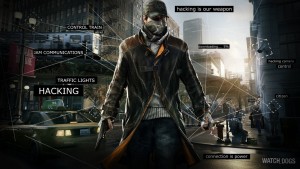 To learn more:
Watch Dogs
Star Fox Zero - Power is nothing without Controller (cit.)
to Star fox zero it was a real mess, concocted and brought to the shelves in a diabolically stubborn way by two software houses, Nintendo e PlatinumGames, which have always made perfection in gameplay and in the control system their bulwark. A bit like a very good student who always takes 9 and then, one day, makes a check of 4; it can happen, but it's a great shame. Born to exploit the peculiarities of the GamePad of an already dying Wii U, this episode number Zero of the space fox was the subject of an out-of-scale obtuseness, starring and guilty, it is said, Miyamoto himself, who would have insisted on focusing the gameplay of the title on motion sensors. The idea itself is anything but bad, and aiming motion sensors in a shooter has been a popular practice since the Wii days, with Sin & Punishment e Metroid Prime 3: Corruption on the shields thanks to a playability studied to perfection on this feature. Here, however, something has gone terribly wrong and, as you can see in the video a little above, not only controlling the Fox spacecraft is cumbersome at first, with a bizarre camera that does not go well with the genre (then you get used to it and amuses also, after finishing the swearing) but it is above all the target system to be inaccurate and "broken", with a reticle that stings the trajectory of the bullets in a stinging way, requiring a certain amount of improvisation to achieve satisfactory results, without forgetting the need to continually shift the gaze between TV and paddone, with a consequent high risk of squinting. We all wondered if it wouldn't be better to take a step back and focus on the gameplay rather than a gimmick for its own sake., also given the continuous delays that the game has suffered just to "perfect" its mechanics. The answer is obviously a big YES like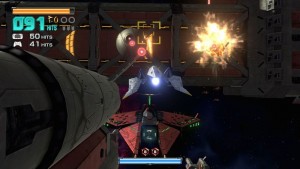 To learn more:
Star fox zero
Modnation Racers - The clone that applies, but still remains a clone
It must be said that Modnation Racers was conceived in a fairly difficult period. It was not far from the creative influence of that colossus that it once was LittleBigPlanet, released in 2009 (a year before Modnation, therefore), and there was a need for a light and light-hearted racing title, with ample customization possibilities in the hands of users. Modnation Racers it carries with it the echo of that Crash Team Racing which in 1999 tried (not unsuccessfully) to counteract the enormous impact of Mario barth 64, released a few years earlier and already able to dominate the market at the time. Trying to re-propose the arcade formula of karts (even if real karts don't seem like it), the title Sony perhaps he wanted to try to bring the genre back to Sony consoles too, after years of silence interrupted only by a few scattered attempts (such as Crash Tag Team Racing and Jak X, both from 2005). From her, Modnation Racers it has a not indifferent track creation system, excellent customization possibilities for your kart and also a good dose of fun, if played with the right mental attitude; pity that it has brought very little (or nothing) new to the genre, proposing the formula of power-ups to be collected in the race and advancing a track-design that certainly does not scream a miracle. If you don't want to end up like him, avoid copying to the third test of this year.
Bloodborne - When it hesitates a little and you decide to postpone it (to the first patch)
When you appoint FromSoftware, there are too many things that push hard in one's mind: phenomenal and organic level-design, screaming character-design, silent narration and many other beautiful things that have accompanied fans of Dark Souls and derivatives for years. When it comes to talking about the technical part, however, we often ask ourselves if it is not the case to apply the Tireless Monkey Theorem, given that sometimes it almost seems that the code was composed at random and fortunately by a series of primates (and we say it without malice, mind you). The case of the Infamous City of the first Dark Souls has become a legend with its 10-15fps on consoles (and it is not that on PC it is outdone), and similar problems could only reflect on the splendid Bloodborne, one of the most artistically impressive titles of this generation. Framerate to say the least dancer, embarrassing long loads and some unpleasant glitches threatened to deeply undermine the overall gaming experience, which was still worthy of any masterpiece; Fortunately, within some time, FromSoftware released the first patches, which effectively "patched up" all the programming holes that there might have been (at least, to a large extent). It happens when you don't study well the first time.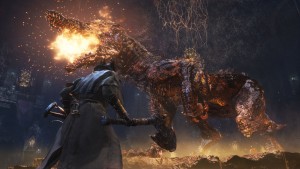 To learn more:
Bloodborne
PES - The one who was once good but got tired of studying
Over the course of our school careers, we've all had a friend who had a great start, but who at some point, for external reasons or not, collapsed, and his performance was never the same. If you don't know such people, the friend we were talking about is probably none other than you. PES discipline, aka Pro Evolution Soccer, has had a similar story. Since the days of the very first PlayStation, the title has in fact challenged itself with the title of EA Sports - FIFA - a battle that still lasts today and is completely won over by the latter.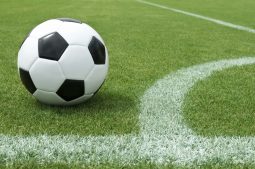 To learn more:
The endless challenge: PES 2017 vs FIFA 17 - Which of the two is the best?
What happened to PES? What is the cause of this incredible collapse? First of all, we must start from a premise: the series, despite having reached very low points due to problems related to the budget and difficult choices, is not that game that has long been defined as "scrauso". Those who have had the opportunity to try both major football simulation titles of recent years (good Gaetano), however, appreciated the attempt to recover after completely dark seasons. PES was that great student, one of the best in the class, but at one point he was outclassed by many and ended up getting lost. But be careful, because despite all the defects (and there are some, it is useless to deny it), there has been some improvement; So we just have to hope for a return of the title that maybe would create a competition from which everyone - players, Konami and EA - could benefit.
Assassin's Creed - The originality is rewarded, but what a two c ***** ni
Have you ever had that presumptuous, obnoxious, self-willed classmate in class who always does phenomenal projects, unrivaled discussions and excellent work, arousing your envy and annoyance? The problem is that very often you cannot tell him anything, because he may simply be able to do tasks and projects well. The fact remains that it can also be boring beyond all measure; here, what we have described is the basic model of our Antonino Lupo, who did not stop boring people even when he started writing in these pages. But it's also a good example of what the former was Assassin's Creed, progenitor of a saga that just recently gave birth to the announcement of Assassin's Creed Origins, amidst controversy and cheers from fans. The first Assassin's Creed had many arrows in its bow, including having conceived an original and appreciable idea that saw opposing the sect of the Assassins and that of the Templars, in a historical battle that moved through the centuries. One of the most complex narrative arcs ever conceived was born right there, in that Jerusalem of 1191 (even if it was technically in 2007), when the Grand Master Altaïr (who we did not know he would become Grand Master at the time) hung out on the streets of the Middle East delivering letters and looking for flags. All beautiful and original, for heaven's sake, enough to generate an infinite amount of sequels and declinations of that narrative formula; but it is not that there was much variety in the game formula of the former Assassin's Creed. It all boiled down to running this way, killing there, stalking, taking, delivering, listening to very long, unknowable dialogues and doing a long series of other over-and-over-again things. Not that the following chapters have completely solved the problem (Ubisoft does not seem to understand that it is not nice to do thirty-four secondary all the same, six times in the same game); but at least the problem has been cleaned up a bit.
Round "maturity": Fight!
Arriving at the end of this reading, you will have understood that we certainly cannot offer you the usual, trite and withdrawn Vendittian tearjerking and pantyhose course. If tomorrow you begin at maturity do not waste time making yourself anxious on this blessed night before exams, but rather let off steam and get distracted until late at night with the endless combos of Bayonetta, yelling at a German or a Frenchman (in German or French, to train your language skills) in Mario Kart 8 Deluxe, or let yourself be threshed by the amenities of a Dark Souls whatever, which will make the suffering of school desks seem like a health walk. In short, take the field as good gamers, fearless, courageous and ready to dive into a new level of difficulty. See it as a horrible game that must be reviewed, or as a review against you, aiming to have a Metacritic worthy of Breath of the Wild. In conclusion, good luck to all undergraduates and to those who have already experienced this little school torture, from Holygamerz!