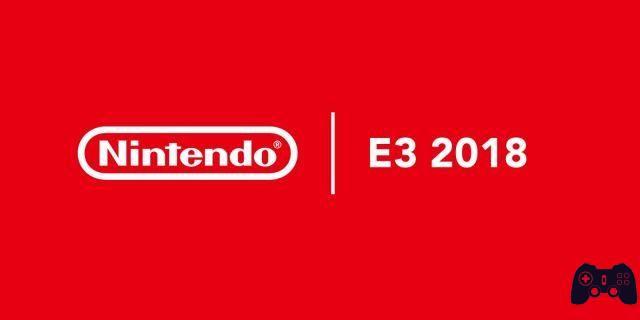 Here we go again, talking about expectations, rumors, dreams and hopes before Nintendo's E3 2018 is always the same story. The Japanese house continues in its solitary race in the name of Nintendo Difference, and that's right, but forecasts are always surpassed by reality, both positively and negatively. But do you know what I'm telling you? I'll get my hands off!
Let's start with what we know. As every year Nintendo will broadcast on the occasion of theE3 the usual mix of Nintendo Direct, its official pre-recorded presentation, Nintendo Treehouse, three days of live with the developers of the upcoming games, moderated by employees of the Nintendo of America Treehouse department, and live tournaments, especially this year we will have that of Splatoon 2 andInvitational of the new Super Smash Bros.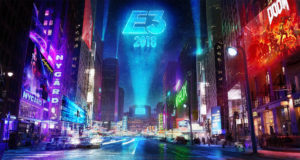 To learn more:
But did Microsoft actually win E3 in the end?
Just this last title we can be sure that it will be the real protagonist of theE3 2018 of Nintendo, starting from Direct, in which it will be officially unveiled.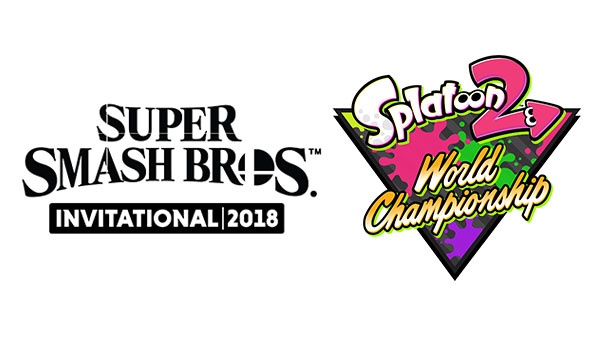 If last year's Direct was the moment of truth for Nintendo, 2018 is the moment for confirmation.
It could not be otherwise after the official sales figures proved Nintendo's bet right and Switch turned out to be an (un) hoped-for commercial success. Now though it's time to double down, and if the big N plans to place another 20 million console units in this fiscal year it will necessarily have to drop some decent bombs. On the other hand, they cannot be had every year Zelda, Mario 3D, Mario Kart e Splatoon all at once, right? Super Smash Bros. it is certainly a title of the same caliber as those just mentioned and we are sure that it will be a bit the protagonist of the whole Nintendo show, but by itself it is not enough. We will certainly also see the recently unveiled Pokémon: Let's Go Pikachu! e Let's Go Eevee!, titles destined to divide the fanbase, but which with a strong appeal on the nostalgics of the first generation and on those who discovered and rediscovered the brand with Pokémon Go are candidates for easy commercial success. Difficult, almost impossible, to see something of the Pokémon game planned for 2019, the one actually announced at the last E3 and the next canonical title of the actual series. And then? What we know from the statements of the big N is that the focus of the presentation will be the Switch titles and coming out in 2018. This does not necessarily mean that there will be no 3DS titles, consoles that should have died already for an abundant year and that instead continues to give away new releases, or that there will be no long-term announcements, but the direction Nintendo wants to give Direct seems clear enough.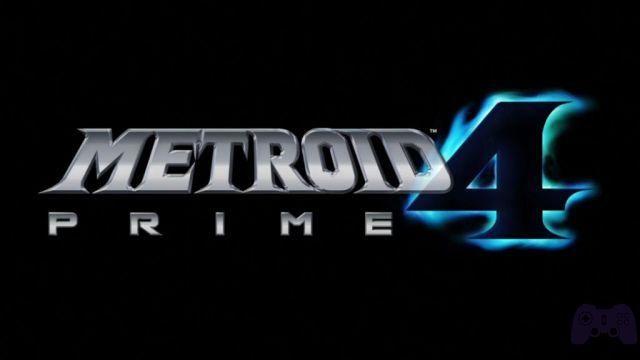 The usual suspects
Mario Tennis Aces, coming out shortly after E3, could make a quick appearance as we expect to see titles presented last year such as the disappeared Yoshi, the only confirmed Fire Emblem And that Metroid Prime 4 announced with a small teaser. The latter title is a big unknown, with a new developer behind it, many years away from the last Prime, and the arduous task of convincing a base that, with rare exceptions, has not at all appreciated Metroid Prime: Federation Force on 3DS. There would also be the unknown of Bayonetta 3, of which we do not know at what point the development is: we may or may not see something.
And what does Retro Studios do ??? He is sleeping???
Nintendo will necessarily have to answer this question in the Direct. Too many years have passed since the last great work of the Texan team, and to see one of Nintendo's most talented teams transformed into a studio that deals with porting and supporting other teams is an immense sadness. This E3 would be the right opportunity to reveal what's boiling in the Texans' pot, also because from 2014 to today it is a bit impossible that the studio has only worked on the port of its Donkey Kong Country: Tropical Freeze on Switch. Some online rumors speak of a team in difficulty, with managerial positions irremediably blocked in the 90s and more projects canceled. Now would be the right time to disprove these concerns. Impossible not to mention the rumor su of a futuristic racer based on the Star Fox universe, but it would be such an illogical production (why not an F-Zero? Why continue to insert the Star Fox brand into things that have nothing to do with it?) that we don't want to think about it, illogical to the point that it would be the now proverbial nintendata of the situation.
The era of ports is about to end
Since we have touched on it, let's go deeper into the port topic. There is no doubt that the Switch has turned a little bit into one ports machine from Wii U. And that's not necessarily a bad thing, as it is allowing the general public to discover very high quality titles that would have remained hidden in the darkest corners of last season. The raw material, however, is starting to run out. There aren't too many interesting Wii U titles left that have yet to make the big leap to Switch. The main one is at this point Super Mario Maker, but after the success of Xenoblade Chronicles 2 and the interest shown by Tetsuya Takahashi of Monolith Soft. in person, too Xenoblade Chronicles X it could be a candidate title. For those who are fed up with the various heated soups, we expect Nintendo to announce at least one or two original titles. Here it is completely impossible to predict, given the eclectic nature of Nintendo's original productions in recent years, from Splatoon to Nintendo Labo, from 1-2-Switch to Arms.

To learn more:
LABO and the importance of Nintendo's Real Virtuality
Instead, it will be very interesting to observe this year's offer from third parties.
Last year was objectively too early. After the flop of Wii U the third parties were cautious against Nintendo and began to consider development on the Switch only after the console was confirmed as a sales success. Now a year has passed. This means potentially many titles may be on the way by third party developers. This is already the case for indies, which have been flooding Nintendo eShop for some time now, and so it could be for major publishers as well. Eligible titles to be shown are certainly those already known Monster Hunter Generations Ultimate e FIFA 19, while the rumors of the last few hours focus on a Fortnite and on of Dragon Ball FighterZ. We can certainly expect support from the houses traditionally closest to Nintendo, such as Ubisoft, Namco Bandai, recently also Bethesda, while it would be nice to see a greater commitment from houses like EA and Activision. But maybe we will find out later, the timing of Nintendo Direct is usually very tight, and we can be sure that Nintendo will take up most of the time for its titles and for indies, the real new craze of the great N da a few years now.

To learn more:
Rumor: many titles announced for Switch at E3
What else to expect, what not to expect?
For two years in a row, Nintendo released re-editions of its classic consoles in the fall. As a rule this year it would be the turn of Nintendo64. It's a pretty obvious prediction but it won't necessarily come true at E3. If so, given the aforementioned good relations with Bethesda, it would not hurt to see a Doom 64 random. As Nintendo has accustomed us, it's important to keep expectations low. Sensational announcements often come out of nowhere, while in years in which one is convinced that the bomb must necessarily come out, nothing is announced. Nintendo is as unpredictable as ever, but we can make at least a couple of predictions:
While Direct is all about 2018 games, an announcement or two for 2019 titles will be there, as for Metroid and Pokémon last year;
One or two games, maybe even interesting ones, will be announced outside Direct, on the sly, lean during a Treehouse segment;
It could be announced titles that nobody wanted (let's remember "fucking Donkey Kong") but which turn out to be great games;
Whatever happens, someone will be unhappy;
Whatever happens, we will talk about it.