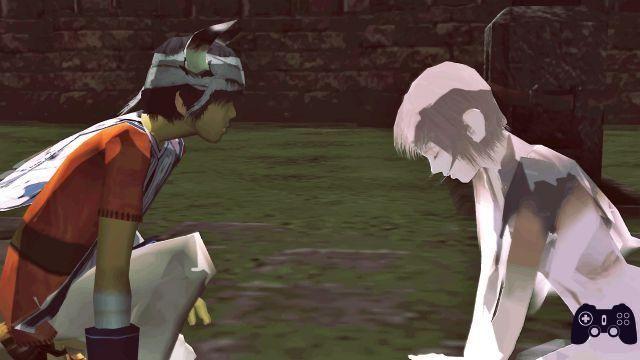 I saw Fumito Ueda reflected in Death Stranding.
On the one hand Smoking Ueda, on the other Death Stranding. For a thousand and a thousand verses, two sets that intersect return the Empty. The math says it, the same math that is enough to prove that video games are Art, because it is the sum of elements which in turn are. Yet the more I read about that damn gameplay - what I have not looked but Holygamerz told me live - and the more the only rational answer seems to me one and only one, like a straight line passing through two aligned points.
The math is wrong, because Fumito Ueda is reflected in Death Stranding. Right in the Void of Death Stranding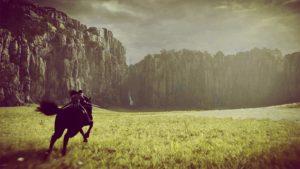 To learn more:
Shadow of the Colossus
No
it is the Void of Design by subtraction of Ueda. Definitely not that of ICO, which is a product
essential
up to almost transcending the concept of video games (at least that of its era, the glories of a PlayStation 2 all cinematic and realism). Kojima Production enjoyed adding, even - above all - where it wasn't
necessary
, a worldwide urination which then in-game translated into an overwhelming number of bars and statistics to keep an eye on. Ueda's minimalism, in Death Stranding,
can not
be at home, because it is not compatible with the survival approach of the game. No, the Kojima Void is a
emptiness of the soul
, Sam's loneliness which translates into sessions immersed alone in the game world, which make the cooperative mechanics stand out by contrast (the famous
ties
, the Strand, of the title) and in his Odyssey. Bringing America and its cities back together becomes a physiological need, a pivot of the gameplay as much as the narrative.
The same discomfort as Wander
, but told in reverse, a mirror image where what is on the right ends up on the left and vice versa. Wander was doomed to remain a prisoner on the Shadow of the Colossus disc, in a world where he and sixteen Colossi lived. We have been
all
Wander, but we were
in our intimate
: no distractions, no side missions, just sixteen moving puzzles to clear - without understanding
because
, playing with a discomfort that becomes clear only at the end.
On November 8, we will all be Sam. But we will be together, knowing that the ladder we decide to abandon along the way can become an anchor towards someone else's game, maybe even change his day.
You like? The mechanics linked to "like" in Death Stranding are emblematic in this regard.
It is this, the reflection by Fumito Ueda that I saw in Death Stranding. A game of mirrors that show the same image, the same discomfort, but in reverse. Wander is doomed, we still have hope. It is narrative that passes from the gameplay, like having to hold down a key to make Ico, on the other side of the screen, hold Yorda's hand. That's what a video game is supposed to do, how he should tell it: because the cutscene is something that video games have stolen from the cinema, a convenient solution that adds time in a simple way for everyone. Even for us who play, because Wander's descent into hell must be intercepted, and only those who have the sensitivity to do so can feel Shadow of the Colossus. For everyone else it remains that action-RPG released on PS2, with the huge map and beautiful music (when there is), but which is missing something.
Familiar, right? It is one of the most popular criticisms for both Ueda and Death Stranding. Something is missing. Something that is there, simply goes looked for. Which is already creating bonds before day one, between those who see this something and those who prefer to talk about Amazon Simulator.
Something that exists instead, simply needs to be understood ...