The month of January is always full of more or less reliable rumors. This is because the largest fair on the mobile world, the Mobile World Congress in Barcelona, it generally takes place in February, giving the various producers the opportunity to present their latest news. Today at the center of the rumors is the photographic compartment of Xperia 1.1 that Sony should announce during the Catalan fair.
According to the latest news from Japan, the photographic sector of Xperia 1.1 will be equipped with five cameras. The 12 Megapixel main sensor - which should be the same used by Samsung for the Galaxy S20 range - would be characterized by a size of 1 / 1,5 ". This would be coupled to a 64 Megapixel (1 / 1,7 ") camera, a 12 Megapixel ultra-wide angle sensor and another 2 Megapixel sensor for depth of field. To these would be added one periscope camera with optical stabilization which should activate an optical zoom of up to 5x.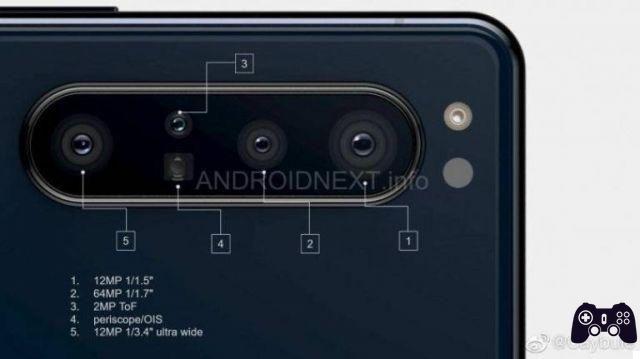 In short, it would be a really interesting photographic sector even if - as always - the actual quality will have to be tested in the field. We have now learned that increasing the number of cameras or megapixels does not always mean an increase in quality. As for the rest of the technical characteristics, it is rumored that Xperia 1.1 arrives equipped with Qualcomm's Snapdragon 865 with a lot of 5G support.
In any case, we will have to wait for the Mobile World Congress to understand how the next top of the range of the Japanese house will really be.
Xperia 1 with display 4K is available for purchase on Amazon with one discount of EUR 84 compared to the list price.