Over the Spanish night, Brazil has given its definitive ok to the acquisition of the Activision Blizzard group by Microsoft. The announcement came around our midnight, with the country's regulator having accepted the purchase of the Redmond giant of the publisher and developer without reservations and without restrictions. A yes that follows that of Saudi Arabia and that probably anticipates the success of the deal.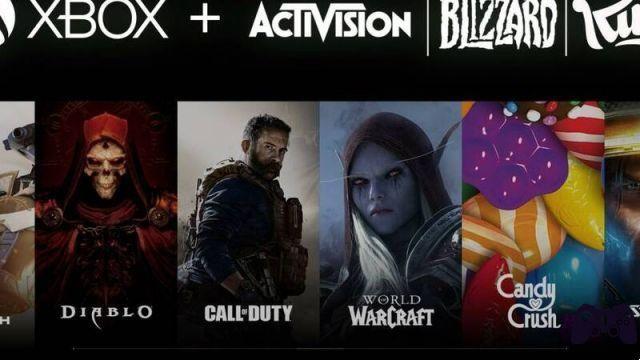 The reasons that prompted CADE, the Brazilian regulatory body that examined the deal, they are perfectly shareable and they sound almost like a dig at Sony, which with Jim Ryan is trying in every way to slow down the ok to this operation. In the CADE analysis, in fact, it is mentioned how Call of Duty could push some PlayStation users to abandon the Japanese giant's console if the series becomes Xbox exclusive, but it is not automatic that this can happen. "Players loyal to the PlayStation brand may actually just say goodbye to the series, focusing on other games available on their favorite console," reads the CADE report.
For Brazil, therefore, loyal brand users will not switch consoles but will simply switch games in case Call of Duty becomes an Xbox exclusive later on. The CADE analysis is decidedly plausible and opens up to other approvals, such as for example the British and the US ones. With a precedent of this kind, the possibility that everything will go well is decidedly concrete.
Microsoft announced its intention to acquire Activision Blizzard in January 2022. The Redmond giant intends to pay 68,9 billion dollars to be able to acquire the group, responsible for successful series such as Guitar Hero, Call of Duty, Overwatch and StarCraft, as well as holding the rights to some of the most famous IPs in the gaming world such as Crash Bandicoot, and a strong presence in the mobile market, thanks to King.