The television is on, tuned to your favorite channel. You, your wife and the little one are huddled together on the couch watching her, enjoying a rather once-in-a-lifetime family moment. There is also the dog, who finds comfort in just being there, in your company. Then comes sleep, definitely essential after a long and hard day. The sofa calls, you answer.
Somerville gives us right away an extremely ordinary family moment, with ordinary people taking center stage. The dog is fed, the little one is bathed. Until the routine is broken by an incomprehensible catastrophe, an attack from the sky, of mysterious obelisks standing out across the earth's surface.
The attack leaves no way out, and the first moments of Somerville they tell of an impossible escape, where you try to save what can be saved, only to feel hounded by circumstances. Our protagonist's family is divided, leaving us at the mercy of nothing, in the company only of our dog, with an arm suddenly endowed with strange electrical impulses. The new adventure of Jumpships, a team born from the solitary adventure of one of the founders of Playdead (Limbo, Inside), fits perfectly into that vein, telling a story through its spaces, its silences, and a progression made up of exploratory moments and many puzzles.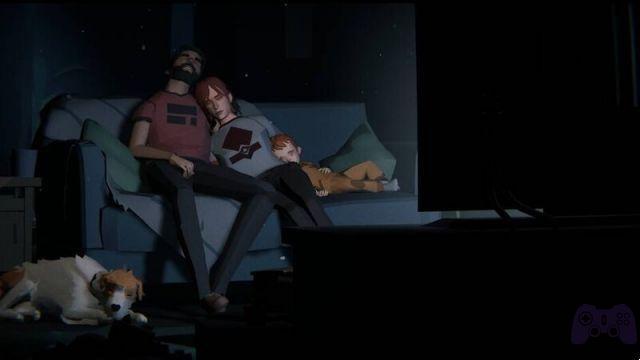 War of the Worlds
The Dino Patti team's adventure in this sense is familiar, if you have played one of the aforementioned titles, but it is at the same time an attempt to take that formula elsewhere. The spaces widen in Somerville, and although the progression flows in a rather linear way, one no longer travels on two dimensions. The environments here have three-dimensionality, they can be crossed in various directions and with greater depth. A detachment that is often emphasized by very long shots, to appropriate the cinematographic language that show immense landscapes and apocalyptic glimpses of incredible beauty. We are small compared to the apocalypse, but we are determined. In the case of the protagonist, determined to find his family. A task of Hercules, which will test our dad against entities much bigger than him.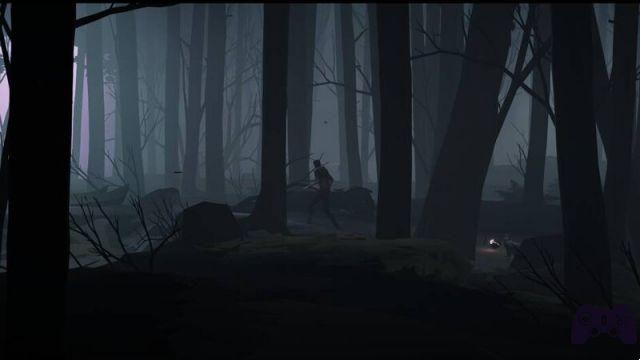 Somerville it does not tell anything apart from its images, there are no documents scattered throughout the settings, nor dialogues to embellish the staging. We proceed, puzzle after puzzle, on a purely visual journey. Made of apocalyptic glimpses, alien creatures with strange purple lights, and small moments of humanity where gestures and animations speak instead of the characters. Yet Somerville failed to thrill me, not in the entirety of him. While blowing up on the finale, this dad's journey comes across as extremely methodical and cold. In his crossing spaces, solving puzzles, overcoming invincible enemies, this character never manages to convey anything except his unshakeable determination to continue.
In this sense, I found the way in which Somerville talks about the relationship with the dog, immediately at our side, rather indicative, albeit as a presence and not as a gameplay tool. Well, he just doesn't do it. There is no attempt to establish contact with this "co-star", who even in the most intense moments is simply pushed aside. Carry on, it doesn't matter. Somerville seems more intent on form than content. Unless you have Stendhal syndrome, it won't be the beautiful combinations of colors, nor the play of light in the ruins of an absent humanity that will excite you.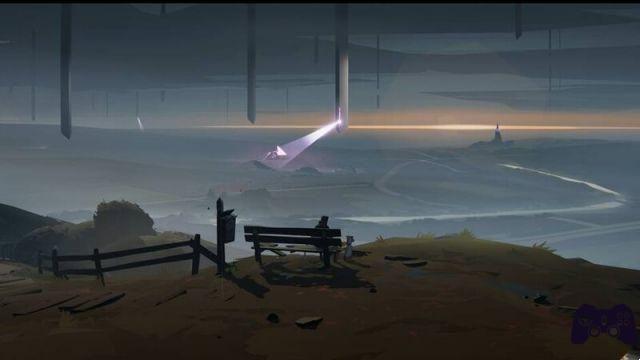 Hand play
Like I said, Somerville exploits a different point of view than Inside and Limbo. There isn't a two-dimensional scrolling progression, but a gameplay that takes advantage of the three-dimensional spaces in which we move more or less freely. This allows for a different, broader approach to puzzles. There is no shortage of sudden shot changes, to emphasize what is happening on the screen. It works, enhanced by a decidedly effective and pleasant visual style. Its biggest problem here is visual design, which is the ways developers suggest elements of interest or progression in a space to the player. Somerville is really tiring to read at times, especially in its more microscopic interactions.
In a game all about puzzles and exploration, this isn't exactly the best. Despite that, the puzzles are quite successful and ingenious, and exploit the protagonist's mysterious impulse arm. We will have to exploit the sources of light, to eliminate the strange rocky agglomerations generated by the alien invasion. Things are moved, levers are lowered, or bizarre animated spheres are exploited, harmless but decidedly greedy for that material.
Somerville then complicates things a bit by making greater use of the impulse arm, giving the puzzles greater complexity without ever falling into the obtuse. Not always, at least. Too bad for an imprecise control system, with which I often felt like I had to fight. There were no glitches or various interpenetrations during my game, along with several frame rate drops (on Series S).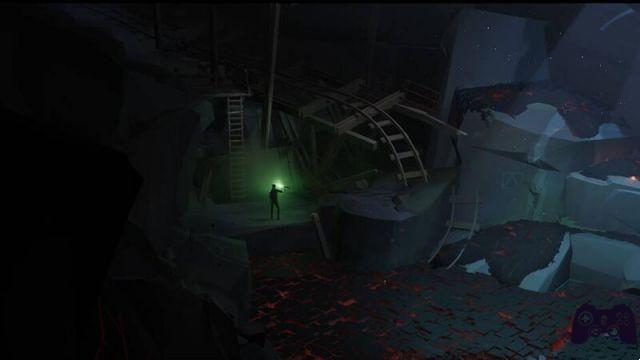 Somerville is a journey full of atmosphere and charm, but cold in its execution. It explodes at the end, but it is not enough to give the previous two hours a meaning, which goes beyond the representation of the efforts and determination of a father in search of his family. Somerville has left me bewildered, in his attempt to tell a fragile and imposing humanity, without ever remembering to convey anything other than the power of his images.
He doesn't do it with the gameplay, nor with the many moments where he could have given me reasons to give a damn about his characters. Excellent puzzles, net of some frustrations, unfortunately due to unreliable control of the character and various glitches that make the experience frustrating at times. Somerville does several things well, with others left somewhat to your subjectivity, but it's far too up-and-down to be wholly satisfactory. A debut for Jumpship that only partially convinces.