"Welcome to Hell". During the private presentation of Hell alone last week, we were greeted like this by Trent Kusters, director of independent developer League of Geeks, based in Melbourne, Australia, who prides himself on having among his ranks a large number of collaborators around the world.
Famous for Armello, a very different production in context from Solium Infernum, the team is now looking for new stimuli with a turn-based strategy video game that could delight Total War fans. Although inspired by works such as Crusader Kings, the famous masterpiece by Paradox Interactive, the new title of the Australians has all the credentials to present itself excellently in the panorama, going to thicken it further with a more gloomy and dark stylistic cut compared to the more famous competitors.
"This is hell, nothing more"
The chosen context, characterized by the typical inspirations of the genre, throws us into the scorching hellfire without too many compliments. In the trailer there is a throne where the Lord of the Underworld sits, who controls and dominates anyone without distinction, stretching his hands over the tortured bodies who choose not to swear allegiance to him. Fire dominates everyone, there is death in every corner, no one survives, no one counts and all are expendable, since everyone has the utility of him.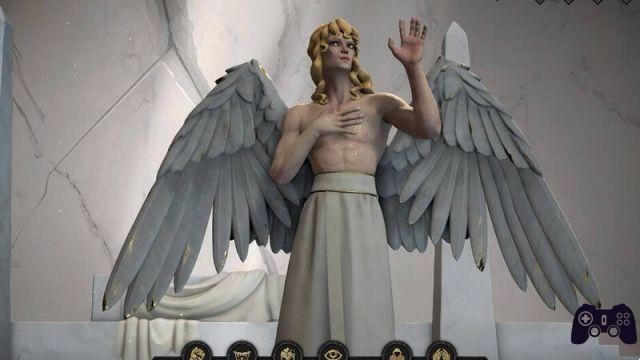 By the team's own admission, there are characters from biblical culture such as Belial, Astaroth, Behemoth and many others. According to Trent Kusters, Solium Infernum wants nothing more than to be a fight for the infernal throne with the typical dynamics of boardgame RPGs like Voice of Cards. As we watched the trailer and the presentation, it reminded us of Game of Thrones, George Raymond Richard Martin's masterpiece, and in fact some characters could recall the appearance of the Targaryen house, which we are now studying precisely with the television series House of the Dragon, from book by the writer of the same name from A Song of Ice and Fire, appreciated by readers from all over the world.
Returning however to Solium Infernum, which seems to sew a different approach compared to other products of the genre, it must be emphasized that the choice to set the video game inside hell is an excellent idea because it allows for decidedly unconventional level design solutions. There are no strategic video games set in such a world on the market, but there are many FPSs like the recent Metal: Hellsinger, or the historic Doom, which obviously need no introduction.
During the explanation, however, the team kept reiterating how each element is placed and implemented in great detail, both to faithfully replicate the Bible and to capture winning elements already seen in the past with other productions. Of the main campaign, however, we don't know much but, broadly speaking, we can certainly tell you how the experience of League of Geeks intends to present itself in 2003.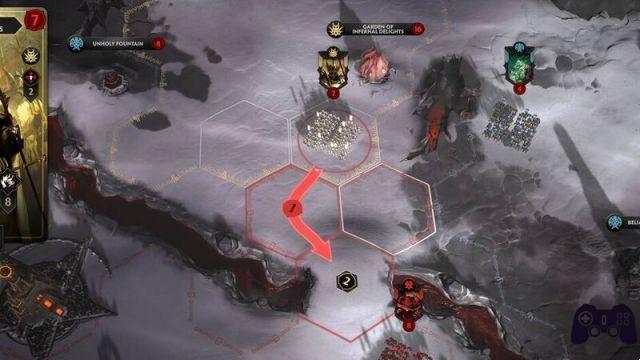 An interesting and passionately drawn gameplay
Meanwhile, it is clear that he wants to surprise fans and welcome new players, giving greater emphasis to the experience through its context. As we mentioned before, the throne is the most coveted prize by the various characters, who can do everything to grab it, earning illustrious titles, and taking advantage of the moments of weakness of the supreme ruler of the underworld, as well as using the arrogant attitude of the underworld at will. 'Fallen Angel, our poor Lucifer. Deception, as in Crusader Kings, it's the best way to make your way through the game world. And the same is true, of course, when we interface with alliances, essential to increase one's prestige and secure absolute power.
By opening a simple and intuitive interface, we can select the various protagonists of the events, choosing whether to support them, help them in war or insult them, thus damaging the various diplomatic relations with other infernal nobles. Mechanics already present in many strategic and role-playing video games, in Solium Infernum it is treated more carefully, as it focuses on the total enjoyment of the experience. Obviously it will be to be seen how it will last in the long run, being a dynamic already used enough in many other productions.
The clashes, which take place in a large battlefield, are concentrated on a single large fully explorable game map, divided into hexagons in which to place troops and their commanders. Anyone who has played The Lord of the Rings: The Battle for Earth in the past could therefore feel comfortable with the dynamic actions of the production. The view is isometric, therefore from top to bottom and there is the possibility to move the camera as we prefer, but it is not yet clear whether it can be rotated, thus making it possible to select troops more quickly. In terms of gameplay, in fact, the production doesn't seem to be very different from other strategic ones at all and the lack of originality could penalize it.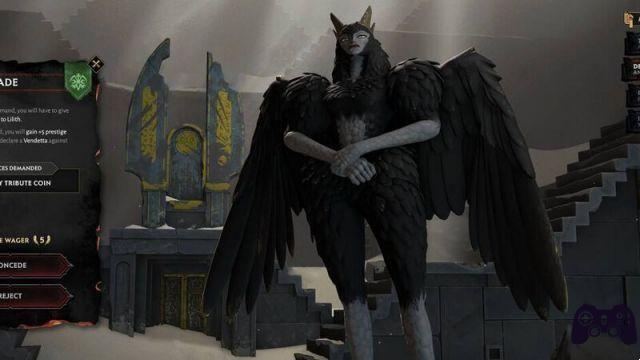 The troops, which we select by simply clicking on them, we can move them wherever we want with an intuitive system that allows us to see where they can be positioned. Of course it's nothing new, but everything appears fluid and well represented, because it makes the approach less formal and free. We have taken a closer look at the various options available to us, which are full of peculiar features within the play structure. We refer to the acquisition of new troops with expendable money as we prefer as we immerse ourselves in the adventure, which could surprise you by its variety.
In this sense, the interface has not convinced us but it is to be seen in its entirety, and what is unfortunately not clear is how it can change as we advance in the experience. An excellent thing, which has impressed us positively, is in general the boardgame approach that the video game does not seem to give up. A little above we talked about Voice of Cards, and in this sense Solium Infernum draws from Yoko Taro's card game some references that could be adored by enthusiasts.
We could also name more, such as Slay the Spire and many others, but the production of League of Geeks does not betray its real goal: to devote oneself, body and soul, to a strategic game system. The cards, however, play an important role especially when we acquire new ones, especially when choosing the new troops on which to bet. Some of them, in fact, have rather particular names, and we prefer not to mention them here because they could be too blasphemous.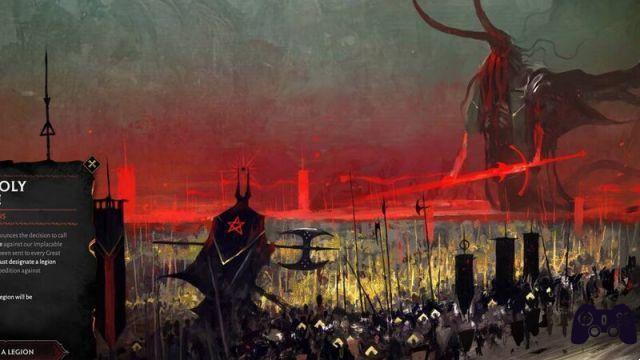 However, they are very useful reinforcements to whip our opponents and defeat them, giving them an exemplary lesson, especially because in hell the number matters more than the actual quality of one's offensive or defensive units, and therefore surrounding the opponents could be the solution for any kind of challenge. In this regard, it will be necessary to reflect adequately and in detail when it comes to having to opt for the various supplements that we can use as we please. Fighting, as fun and rewarding as it is, is a complex action and must make logical sense, especially if we want to conquer hell. It is a common goal, a dream for its protagonists and which, according to the team, it could become the same for us too.
What do you expect from Solius Hell?
It is clear that the production of League of Geeks wants to leave its mark on the panorama of strategic video games. While taking inspiration from many productions of the genre, many of which have made the history of the genre, Solium Infernum doesn't seem to fear who might be in front of it. While the context and gameplay were explained to us, we were sure that, in one way or another, we already knew how the developers wanted to present their production.
Before us we find an ambitious and certainly well-constructed video game, and which can actually challenge certain names that we all know and have appreciated over the years. Now all you need is to find out more, wait for the release date, set for 2023, and wait for everything to be explored with the proverbial magnifying glass in due course. If hell really awaits us, let's hope it's not too hot, because in the game of thrones either you win, or you die; there is no man's land.