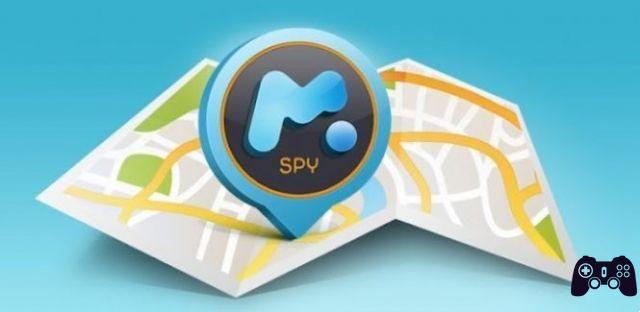 There are not many software to spy on mobile phones that allow you to do this, at least in our country. Most of the apps that promise things like spy on a cellphone for free are hoaxes, apart from those apps that gather accessible information without bypassing privacy protection systems.
An example? Someone app to spy on WhatsApp they actually collect data on the user's status changes and rearrange it so that you know, for example, how long the user has been online and which of your contacts they may have talked to.
Or there are programs like WhatsApp Sniffer, the result of some hacker activity. Apps that reveal a security flaw in an operating system are usually downloadable for a few days before becoming unusable. On the other hand, they give the bad guys an excuse to put around a series of copy-app full of viruses and trojans or able to access your sensitive data, the so-called phishing.
In practice, it is not possible to spy on a cellphone without installing programs, nor are there any software capable of spying on a cellphone only with the phone number. Not only is it not technically simple, it is also illegal. For this reason, only law enforcement agencies can do it, on a mandate from the judge and with the collaboration of the telephone operator.
Finally, there are paid mobile spy software, the most efficient and secure. Paradoxically, even in this category there is little choice, because to develop such an app it takes a substantial investment of time and resources.
In this post I will report an example of an app to spy on cell phones that really does, with the features, costs, installation methods and potential legal risks.
Software to spy on mobile phones: features and costs
A good example of cell phone spy software is mSpy for cell phones, an application created for parental control that offers many features. For example, I can see it
incoming and outgoing calls;
SMS;
email;
web history;
instant messages on WhatsApp, Messenger, Instagram, Telegram, Tinder, Viber and many others;
activity on social networks;
Photograph;
video;
applications.
mspy for mobile also allows you to geo locate a cellphone via GPS or by locating the WiFi network to which it connects, even when the location is disabled. If necessary, alerts can be set to know when the mobile phone enters a certain area. You can also block incoming calls or the entire device, which is useful in case of theft.
We come to the costs. mSpy for mobile is among the best software in terms of price, with a cost of € 26,99 for just one month and big discounts if you like the program and want to use it for longer. Typically, the average price of a spy app is € 40-50 per month.
Software to spy on mobile phones: how do you install them?
There are mobile spy software compatible with both iPhones and Android devices. mSpy for mobile, for example, is compatible with all popular versions of the two operating systems.
We have seen that in practice it is not possible to spy on a mobile phone without installing programs. However, it is possible to install some spy software remotely, without physical access to the phone. mSpy for mobile, for example, can be installed remotely on iPhones if iCloud backup is enabled, if you have the iCloud credentials of the user to check, and if the device has not been jailbroken.
Jailbreaking is a procedure that allows you to acquire system administrator privileges. It runs on iPhones to be able to download applications not present in the Apple App Store and is completely reversible.
If the device has not been jailbroken, you can remotely download mSpy without jailbreaking, which has fewer functions than the full version, but still allows you to see among other things calls, Whatsapp messages, SMS and the location of the device. Once installed application leaves no trace how it works, unless you want to.
In the case of an Android device, the application must be installed on the device to be controlled. It is therefore necessary to have it physically in your hand for 5-15 minutes. If the device has not been rooted, you will need to root it yourself or use mSpy without jailbreak. Rooting is a similar procedure to jailbreaking for administrator privileges and takes another 15 minutes or so.
Software to spy on mobile phones: when is it legal to use them?
In Spain spying on someone else's cell phone is only legal when the device is
owned by you;
owned by a minor child or a person entrusted to you by a tutelary judge (e.g. incapable or disabled persons);
company-owned and in the custody of an employee who agrees with the use of spy software.
As for the latter case, you cannot spy on messages or calls from your employees, but only check the current GPS position (without keeping historical track of it) for service reasons.
It is also illegal spy on your partner's or spouse's cell phone, even if in some separation sentences the evidence of treason thus obtained was considered admissible.
Further Reading:
How to mute the microphone on Android
How to find out if someone is spying on your phone
How to spy on WhatsApp, all methods
How to spy on Facebook
Does the phone listen to us? How to prevent the phone from listening