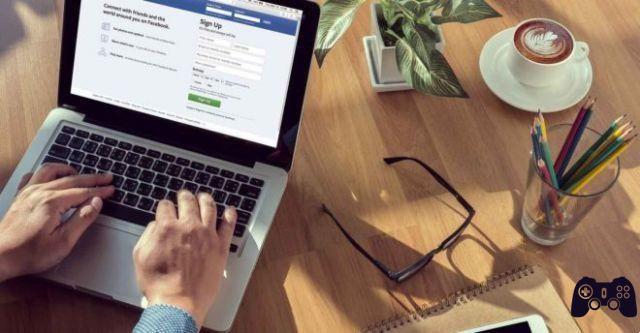 The professional figure of the Social Media Manager has now become an important company reference point for implementing digital marketing strategies. Although often underestimated and considered simple as a whole, it is a very complex job that requires specific and targeted skills.
In this article, with the advice of friends from Visibilitypack.com, the leading platform for social media managers, we will answer questions like who is the social media manager, how do you become it, what does he do and on some of the strategies he uses to fulfill his job.
Who is the social media manager and what does he do
The social media manager has multiple skills, wide and heterogeneous between them, such as creating company pages, managing active channels, declining content differently depending on the platform, being able to create and then manage a community of fans, optimize strategies and so on.
It is therefore a creative, strategic professional who knows the technical characteristics of the various channels.
It must remain constantly updated, in addition to the fact that it must relate to the audience correctly.
It also aims to retain customers, transforming them into true brand ambassadors.
How to become a social media manager
Now that we have an overview of the duties of social media managers, let's move on to examine which studies you need to undertake and which skills you need to boast to become professionals in the digital sector.
Before embarking on such a peculiar path, stop for a moment to think if you have all the characteristics required for this profession.
We are not talking about technical skills, as those are acquired over time, but about personal and relational ones, which serve to have an extra chance in the sector.
Il social media manager in fact, he must have a particular propensity for social media, must have strong interpersonal skills, and have a creative quid that distinguishes him.
The professional faces the unexpected, without being negatively carried away by stress. He must stay (as already mentioned) constantly updated, above all because the social world changes day after day. He must also be fluent in the Spanish language, since you can't make mistakes when writing copy for posts.
If all or at least part of these characteristics represent you personally, then such a career may be for you.
You just have to find out what are the studies to follow to become a social media manager.
What to study to become a social media manager
What to study to become a social media manager?
Since his primary role is to use social platforms to promote a brand, the social media manager must have followed an academic career in economics or digital marketing.
In fact, although there is not yet a specific training course for social media managers, there are now many universities that have created courses focused on web marketing that provide good knowledge in this sector.
It is no coincidence that you can have access to many specific masters in social media marketing, able to give a good preparation to those who intend to tread the wave of success in the sector in question.
Alternatively, both in the classroom and remotely, training courses are often organized, at the end of which they issue a recognized certificate, for work purposes.
The strategies used
Le social strategy employed by the social media manager refer not only to digital marketing applied to the reference brand, but also to the setup of the correct channels to use.
Therefore, as a first responsibility, this professional must be able to develop a marketing plan on social platforms.
This plan, which must marry well with the larger one of corporate communication, is composed of many essential elements, which must be updated from time to time, precisely to adapt to the ever-changing social scenario, in constant and rapid evolution.
A valid strategy is then to develop the brand and promote it online through every available channel.
Above all, social networks are considered a valid means of communication to get in touch with potential customers.
Remaining on the subject of customers, it is up to the social media manager to identify the target audience. The product offered may not be valid for everyone. So it's his job to decide who to turn to and with what tools.
In fact, if, for example, you sell products widely used by millennials, it is not possible to create your own campaign using communication strategies suitable for the more mature.
Therefore it is necessary to be consistent with the audience of the platform, selecting the most suitable social network and the perfect marketing campaign for that audience.
It goes without saying that the marketing plan it must contain clear, defined and realistic objectives. The social media manager's strategy must have the same scope.
This means that it must not set itself the aim of creating a large following of fans who then in the current situation do not become customers, but vice versa must focus everything on the conversion of a few but good ones.
More simply, his task becomes that of attract followers and to transform them into consumers, through interesting content, and focusing everything on the most popular social platforms of the moment, such as Facebook, Instagram, YouTube and so on.
Further Reading:
The 5 best Instagram alternatives for photographers
Digital Marketing: what it is and why it is so important
Cristiano Ronaldo on Instagram, how much he earns
The 8 best social media plugins for WordPress
How to Manage Passwords - The Best Way to Remember Them