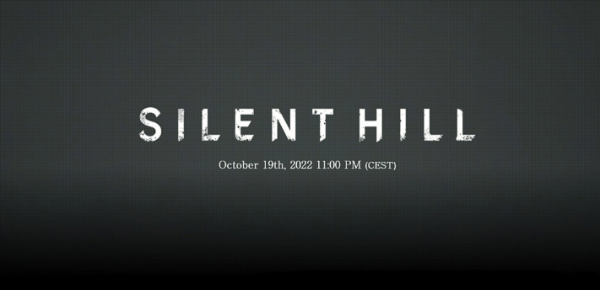 Now here we are: it is no longer a rumor. Silent Hill will be back. The announcement was officially disclosed by Konami today, Sunday 16 October 2022, via the official Twitter account of the series. The announcement of the new game comes after years of speculation, rumors and a few days away from the rating of the Korean board, which has in fact confirmed the existence of a new game, hiding behind the next news related to the series.
"In your dreams, do you see that city?" reads the official twitter. Unfortunately, at the moment, there is no other information. The new Silent Hill is yes official, but to find out it will be necessary to wait a few more days. As specified by Konami itself, in fact, the reveal will take place on Wednesday 19 October 2022 at 23:00 Italian time. No other information has been disclosed by the Japanese developer, but we can still try to speculate, as well as rely on some rumors (very few in reality) that now seem confirmed.
Let's start with the development team: at the moment it is very probable that the game is in development at Bloober Team, as demonstrated by other concept art and pre-alpha material that has surfaced online over the past few weeks. Furthermore, it will hardly be a next-gen product: the new Silent Hill will probably be a cross-gen game and we can expect a release on PS4, Xbox One, Xbox Series S, Xbox Series X, PS5, PC and perhaps even Nintendo Switch .
In your restless dreams, do you see that town?
The latest updates for the SILENT HILL series, will be revealed during the #SILENTHILL Transmission on Wednesday, October 19th, at 2:00 PM. PDThttps://t.co/8Knoq9xYsa
— Silent Hill Official (@SilentHill) October 16, 2022
As for the actual game, according to some rumor were present in more games development. Difficult, of course, to see them all together during the reveal of Wednesday 19 October 2022. On the other hand, it is easier for the main projects currently in development to be revealed, with particular attention to at least one game that could at this point be decidedly close to its publication, at least for next year. We will update you as more details emerge. Keep following Tom's Hardware for all the news and upcoming announcements from the world of video games.