While Konami literally makes its community of enthusiasts dream, new information continues to emerge about Silent Hill 2 Remake. The curiosity towards this project and towards all the other announcements of October 19 continues to grow more and more, accompanied by a hope that seemed long gone.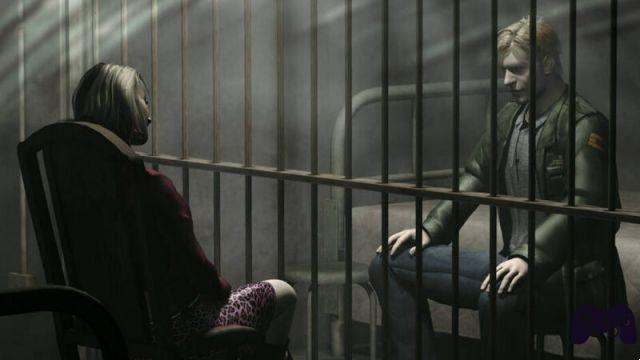 Some recent statements on the PS Blog, by the authors of Silent Hill 2 Remake, have offered some unpublished technical details on the project, informing fans, for example, of the fact that the title will exploit the potential of U (graphic engine around which more and more experiments are springing up), accompanied by the details DualSense functions di PlayStation 5. The goal, of course, is to make the most of this experience which, although connected to the past, seems to find new lifeblood in the technological possibilities of a present that has made great strides.
These are, therefore, the words about Silent Hill 2 Remake featured on the blog: "We are revolutionizing the Silent Hill 2 experience. With the possibilities that Unreal Engine 5 offers, we are bringing to life the sinister and foggy city you all know in ways never seen before. The game will delight PlayStation 5 players from a visual, aural and sensory point of view. Some of the most distinctive features of Unreal Engine 5 are Lumen and Nanite, thanks to which we are taking the graphics to new levels of extremely detailed and realistic, elevating the typical tension-charged atmosphere of the game to the nth degree". Going into a second more detail, they continued: "Lumen is a fully dynamic global illumination solution that reacts immediately to changes in scene and light. This means that it interacts with the environment in a realistic way, just like in the real world. This way, the entire gaming environment is lit more naturally. Nanite technology, on the other hand, is an amazing tool for level designers. Thanks to it, you can create incredibly detailed worlds and environments that feel very real".
Work with this Silent Hill 2 Remake it will therefore aim not only to re-propose a familiar gaming experience to enthusiasts, but to extend the suggestive possibilities, with an all-round immersion possible thanks to research in the field of the present: "It's not just the graphics that count. Silent Hill's music and sound design also contribute to its disturbing atmosphere. Thanks to the 3D audio capabilities of PS5, players will be able to determine exactly where the sound is coming from. The WWise audio engine creates a realistic and believable soundscape that helps immerse players in the game." In conclusion they also talked about the controller Dualense, revealing that previous work with The Medium has served as a testing ground for demonstrating the creative skills they are capable of, and suggesting that they have many other ideas in store for Silent Hill 2 Remake, reporting that he does not want to talk about it now.