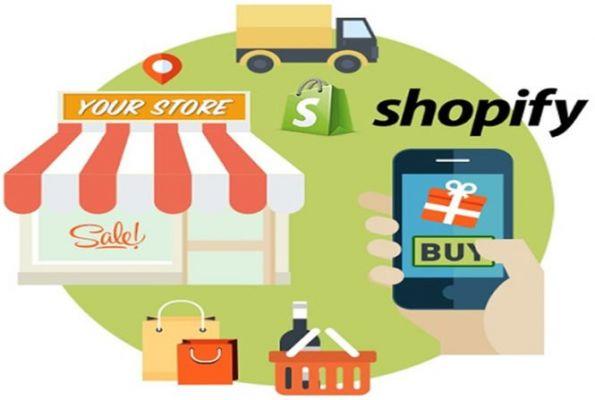 The new ecommerce today are created with one of the most interesting proposals on the market, let's talk about Shopify, a platform dedicated to these aspects. The innovations that Shopify has introduced are really many so we will compare it with another possibility offered by the market. The comparison is Shopify vs Woocommerce, with this we will try to understand what are the characteristics of both by comparing them.
Wanting to talk about Shopify, we can immediately say that we are dealing with a platform that uses, among other things, a very reliable hosting. It also has a large number of features that allow you to manage every aspect of new ecommerce.
Shopify vs Woocommerce, the main needs
Time management and guaranteed speed are two of Shopify's priorities. In fact, the same hosting we talked about above is capable of guaranteeing an uptime of 99.98% with an unlimited bandwidth and compliant with the first level PCI standard. You can't help but put great trust in Shopify!
Shopify also allows you to use a large amount of features and tools useful to improve the approach that must be put into practice for the management of new ecommerce. However, it also provides an app store that allows you to integrate new applications intended to broaden the possibilities of intervening on different aspects. We can therefore say that in this challenge Shopify vs Woocommerce in this case the first prevails.
All the applications (there are more than 2.000) in the app store are always checked before being included in the app store, in this way both reliability and safety are guaranteed. The analytics features that allow you to keep sales trends and access to ecommerce under control are also very interesting. In this way, controlling every aspect of ecommerce will be even easier; however, in the Shopify vs Woocommerce challenge in this case we play evenly as the latter also offers a very similar service.
Shopify also has dedicated assistance available 24 hours a day for every day of the year, while a very intuitive interface allows you to manage everything with great simplicity. In this way you can do everything in complete autonomy.
Why Switch to Shopify?
Switching to Shopify is now an activity practiced by an ever-increasing number of users, including numerous large companies that have said goodbye to the old systems for managing new ecommerce.
This is what Heidi Zak, co-founder of Thirdlove says: "After switching to Shopify, we are finally free to focus our energies and resources on issues important to the future growth of the company, rather than on site crashes" while Katrina High of Fit for Life says "Shopify is trustworthy. It is a relief to be able to count on the fact that when you go online there are no unexpected events ", finally Russel Saks, CEO of Campus Protein thinks that" Switching to Shopify was the best decision we ever made. It is the most valid ecommerce platform I have ever seen ".
As we said earlier, Shopify provides an almost boundless amount of functions, definitely perfect for solving any problem. Furthermore, with Shopify you can continue to sell within your physical store by supporting the online activity, precisely by synchronizing sales in retail and online using the excellent Shopify POS.
The platform's interesting SEO features also allow you to position your ecommerce in the best possible way on the main search engines; in this way you will be able to generate traffic on your ecommerce more easily. The Shopify vs Woocommerce challenge in this case still leans towards the former.
The possibility of obtaining better postal rates is also of great help since Shopify allows you to monitor them better in terms of shipping. In addition, Shopify converts the liking on your social networks into possible sales. All Shopify accounts also accept all types of credit cards without the need to integrate different accounts since everything is managed by Shopify Payments.
Even the inventory of your products can be easily managed. Shopify stops selling products when they are out of stock.
Let's see the prices
The Shopify vs Woocommerce challenge involves a very interesting aspect, let's talk about the one related to prices.
Shopify now offers three different purchase options, each one perfect for adapting to any different type of business. If you are approaching the world of ecommerce for the first time, the most interesting proposal is the Basic Shopify which costs $ 29 a month.
The intermediate plan is the Shopify that costs $ 79 a month and finally the Advanced Shopify that costs $ 299 a month, perfect for those who have a constantly growing business and already have a great experience in sales.
In conclusion
In conclusion, we can say that Shopify has a high quality platform on its side and probably wins the comparison in the Shopify vs Woocommerce challenge.
Although Shopify is a relatively young platform, we can say that it has brought excellent news in the sector of platforms dedicated to the management of new ecommerce.
Today, relying on Shopify is certainly a choice of absolute interest. You can also start by trying the platform's features using the excellent 14-day free trial. It could really be the starting point for choosing Shopify.
Further Reading:
WordPress vs. Shopify: the 8 key differences
The 6 best WordPress apps for Android and iOS
How to create and set up a WordPress website in 5 simple steps
What is a QR code, what it is used for and how it works
Buying Guide - Page 3