Selpic P1 has landed on the Indiegogo crowdfunding platform. Let's talk of the smallest portable printer in the world that can print on any surface. A great advantage that allows us to always have at hand an object that can be useful on different occasions. The design is far from that of traditional printers and is more reminiscent of a pen, thus also becoming quite ergonomic.
The dimensions are compact: 30 x 31 x 23,8 mm for a weight of just 181 grams. The portability is therefore ensured. Despite being small, Selpic P1 is powered by a 7V battery that ensures a range of 3 hours of work. The company claims it can print around 90 pages of A4 sheets.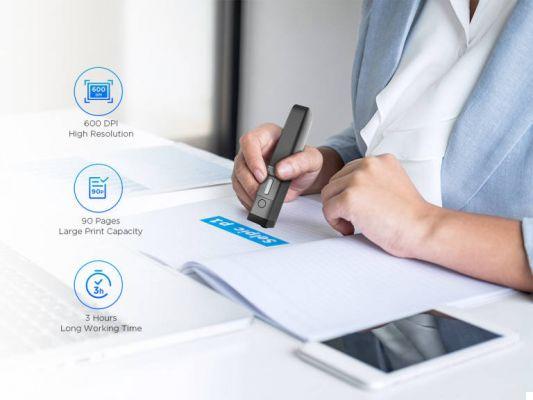 As already mentioned, printing can take place not only on paper but also on different surfaces such as metals, fabric, wood, leather, plastic and other porous materials. The print quality is ensured by a resolution of 600 DPI and advanced water-based ink that ensure a high-level result avoiding fading phenomena. But how does it work?
Operation is very simple. Simply install the Selpic handy printer application on your smartphone (Android or iOS) or PC (Windows or Mac), upload the file to print, start printing and slide the printer over the desired surface. Nothing simpler. The connection is made via Wi-Fi.
Selpic P1 is available on Indiegogo at an introductory price of $ 89, valid only for the first 500 users. The actual selling price will instead be $ 99.
The satisfying Realme 6 is also available for purchase on Amazon at less than 270 euros. .