Once again we find ourselves talking and admiring a brand new collection of gaming chairs by Secretlab. The Singaporean brand has accustomed us to treating us very well with a whole series of high quality products that refer to themes and franchises loved by fans of the gaming world, and beyond. After the latest collection dedicated to Overwatch 2, a new load of sedie a tema Naruto Shippuden.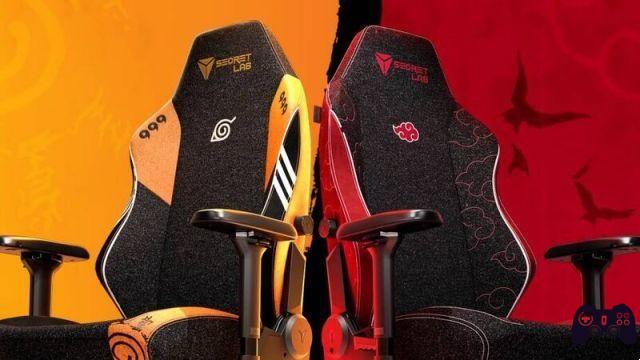 This new collection of gaming chairs adds to the already many initiatives for i Naruto 20th Anniversary Celebration. Secretlab presents us what are the first gaming chairs inspired by the anime derived from the manga work written and drawn by Masashi Kishimoto. Like all other Secretlab products, these chairs also feature the advanced SoftWeave Plus fabric, which allows gamers to enjoy a soft, comfortable and breathable seat.
Furthermore, as Secretlab products have accustomed us, this new Naruto Shippuden collection is also strongly inspired by two of the most loved characters in the manga/anime: Naruto Uzumaki and Sasuke Uchiha. There Naruto edition and Akatsuki Edition they feature the typical colors of the two characters complete with iconic logos and different embroideries that reflect the design of Naruto and Sasuke's clothes.
If you are a super fan of this popular Japanese franchise and want to celebrate twenty years of life in the Naruto universe, you can buy these wonderful gaming chairs from the official Secretlab website which you can easily find at this address. These gaming chairs are perfect both for reading your favorite volumes of the Naruto manga and for watching the anime that has marked a generation of fans. But let's not forget the different video games based on the works of Naruto and the presence of the ninja of the Leaf Village and his friends in Fortnite.