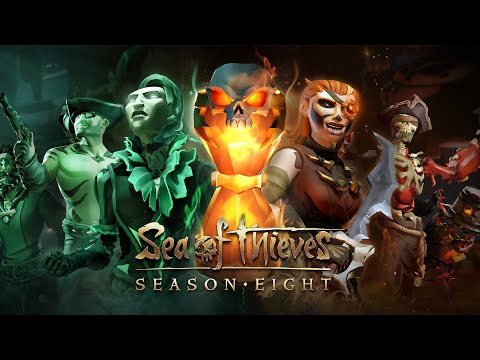 Sea of ​​Thieves managed to do what other games like Cyberpunk 2077 (which you can find on Amazon on Black Friday deals) and No Man's Sky have done over time: redeem themselves from a problematic launch. After the many updates, in fact, the pirate game of Rare has now found its dimension and is still played by many fans. Almost five years after its original release, the title is ready to start its eighth season which, as the developers have accustomed us, will be full of new content.
The main novelty of this season 8 for Sea of ​​Thieves is undoubtedly the PvP on demand. In fact, we will be able to challenge crews of pirates simply by starting a battle from the hourglass which acts as matchmaking. At this point, after selecting the opponents, we will descend into the depths of the sea in perfect Flying Dutch style. Here, we will be able to better prepare our crew for battle and, after resurfacing, start the fight.
The crews can be divided into two factions: the Great Pirate's Guardians of Fortune, or the Flameheart's Servants of the Flame. The components of each of these two factions will be rewarded for each victory with points that will accumulate inside the hourglass. A higher ranking leads to more difficult fights and, consequently, better rewards. Furthermore, we will become a juicy target for the rival faction who will try in every way to sink us and earn the rewards associated with us.
The eighth season of Sea of ​​Thieves will be available starting November 22nd. With this content, in addition to the news related to PvP, there will also be many interesting additions. In fact, players will find a hundred new levels available to unlock. Each of these will lead to new benefits in terms of clothes and aesthetic decorations that we will be able to exploit to become the most elegant pirates who have ever sailed the seas.